Shipping and Sensors, Part Two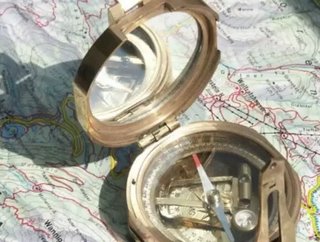 In case you missed Part One of this series, go back to our home page and check out our slideshow for more information on Shipping and Marine Sensor Tec...
In case you missed Part One of this series, go back to our home page and check out our slideshow for more information on Shipping and Marine Sensor Technology!
By Jesse Bonfeld, VP Business Development, Sherborne Sensors
Existing technologies are already by and large developed, so available R&D budgets can be better utilized to modify these technologies to meet specific application requirements. In many cases, some level of field test data already exists, minimizing the risk and cost of proving that the basic premise of the technology actually works, and costs to validate that the technology is robust enough in its basic format to be put into the field. There may already be familiarity with the technology itself, or the concepts behind it, amongst the user and customer base, adding greatly to their comfort level in directing and committing funds to have it further developed and ultimately put in the field. 
There are already several examples of inertial sensors supporting applications in the marine industry where field-proven technologies are addressing new and more challenging applications. Inclinometers, sometimes also known as clinometers, monitor how much a vessel is pitching or rolling while both in still water and rough weather. If a ship lists excessively in an active wave environment then it could lead to a ship capsizing.
With the help of inclinometer technology, it becomes easier to determine whether the tilting of the ship is dangerous or within the danger-free limits. The well understood accuracy, repeatability, and robust design of these existing sensors now allow owners and operators to further extend the ability to work at or near the limit of their equipment, maximizing profitability, minimizing downtime, and maintaining the highest possible productivity.

With depths of offshore oil wells now well beyond five miles, the attitude control of oil rigs and other offshore structures while being deployed is a very critical process, which becomes more challenging as exploration and production depths continue to increase. The leveling of these semi-submersible structures relies heavily on the tilt information obtained from existing precision inclinometer technologies, which ensure stability, control and accurate positioning with only minor modifications allowing them to operate in a very difficult and aggressive environment.
SEE OTHER TOP STORIES IN THE SUPPLY CHAIN DIGITAL CONTENT NETWORK
Report shows Great Lakes shipping value
Melting polar ice opens new Arctic shipping routes
October's issue of Supply Chain Digital has gone live!

Another application for proven inclinometer technology is found in ballast transfer systems for offshore barges, ships and other marine applications. Here inclinometers check the load balancing of a vessel for both safety reasons and to ensure optimum trim, thus reducing drag and energy requirements, improving efficiency and profitability.
As the above examples demonstrate, trying to develop new technologies to address the most current application challenges is not always the most cost effective approach. Often, existing, field proven solutions can be translated to these applications, completely intact, or with only minor modifications. Given the current economic conditions, and global competitive environment, engineers and product managers in all industries, including marine, need to keep an open mind when contemplating novel sensor solutions to their most difficult applications.