Shipping all over the world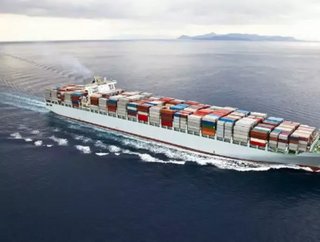 By Heather Legg For any business, especially a small one, shipping costs, from local to national to international, can dig in and take up a big part of...
By Heather Legg
For any business, especially a small one, shipping costs, from local to national to international, can dig in and take up a big part of the budget.
Though business owners may not be able to avoid costly shipping all the way around, there are some ways to ship smartly and save on at least some of the cost. If owners can save even a small percentage of shipping costs and transportation, that all goes towards more money in the owner's pocket and less going out the door with the shipments.
Think about some of these shipping considerations to help you save money in your business's shipping and transportation logistics:
1. Choose who you will work with for shipping – USPS, UPS, FedEx – and then make sure you work with them to find the best methods for your business, your product and your shipping needs. Some companies like to have two providers to work with, but you should definitely choose one that you can get to know on a personal basis. Think about convenience as well; one across the street will save you time and money than working with one across town.
2. Recycle packing materials - This may seem like a no brainer, but packaging can add up in a big way. Save the packages you receive and adapt them to what you need to pack up.
3. Entrepreneur advises working closely with the small business specialist from your provider. They can help decide things like how to ship – air or ground which depends on distance and size/weight of package. They can also help with the timing of when to ship to avoid express fees. Entrepreneur adds that those who don't work closely with their carrier can spend around 40 percent or more on shipping fees than the business owners who do work with their providers.
4. Be clear with your customers. If you are charging shipping on their purchase, let them know, and let them know how much it will be for each kind of shipping. If shipping is included in the price, make them aware of that as well. No customer wants to see a surprise delivery charge tacked onto the purchase price.
5. Consider letting someone else do it. If your business has grown and it's gotten too much for you to go and ship every package, outsource it. There are companies out there to handle your shipping practices and you can focus on other aspects of your businesses, like getting those orders that need to be shipped!
Once your shipping needs begin to take off, you know it's a good thing.
But as your business grows, you may need to adapt your shipping needs and methods.
Stay on top of it and work with your partners and customers to make sure you are continually maintaining the best prices and most efficient practices.
Heather Legg is a writer who covers topics related to small business, hiring and Steve Wynn.