Second Jet & Shuttle Pair Grace the Skies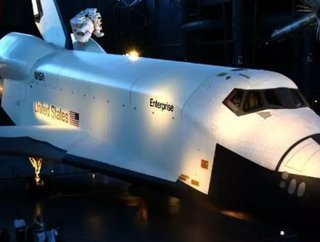 Its a bird! Its a plane! Sort of … its a … plane toting a shuttle on its back! New Yorkers looking to the skies Friday morning were treat...
It's a bird! It's a plane! Sort of … it's a … plane toting a shuttle on its back! New Yorkers looking to the skies Friday morning were treated to a puzzling sight as the Enterprise rode the massive breadth of a modified 747 jet. Manhattanites took to their rooftops for a better view as the crew performed flyovers of landmarks including the Statue of Liberty and Long Island.
The pair was headed to Manhattan's Intrepid Sea, Air and Space Museum, the second of a group of four retired shuttles from NASA's arsenal in need of new homes. Landing safely at its temporary home, John F. Kennedy International Airport, NASA happily tweeted "Touchdown at JFK!" as an air traffic controller told the crew, "Welcome to New York, and thanks for the show."
Enterprise will be the "the largest and most significant space artifact in the entire Northeast," Susan Marenoff-Zausner, Intrepid's president, told the Washington Post.
Space Shuttle Enterprise Flies Over New York
A week earlier the legendary fleet leader, Discovery, was successfully delivered using the same method of transportation to the Smithsonian National Air and Space Museum in Washington, D.C.
SEE RELATED STORIES FROM THE WDM CONTENT NETWORK:
Space Shuttle Rides a Jet into the Sunset
Contact Lost with Russian Space Freighter
Click here to read the latest edition of Supply Chain Digital
Though the humble prototype never made it into orbit, Enterprise played a key role in the fleet as it performed successful approach and landing tests throughout the late '70s. Holding a prestigious spot at the Smithsonian since 1985, Enterprise is being forced to find a new home to make way for the Discovery.
The space agency's youngest shuttle, Endeavour, will be moved next in September, followed by the Atlantis.