SE Asia manufacturing boom changing supply chains - EY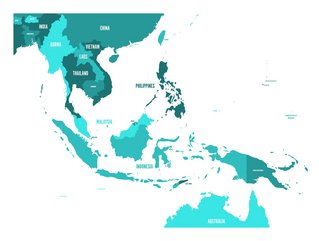 EY report on South East Asia says supply chains need to move from just-in-time to just-in-case if businesses are to benefit from manufacturing boom
A new EY study shows that supply chains are ripe for transformation in South East Asia, with the manufacturing sector set to drive significant post-pandemic growth.
The study, Investing in Southeast Asia: Reimagining manufacturing and supply chains, reveals that growth in consumer goods, healthcare equipment, electronic manufacturing services and agritech sectors is set to be a huge growth driver in the region, and that companies need to "reimagine and optimise" their supply chains if they're to cash in.
EY says the traditional just-in-time inventory approach to supply chain is no longer suited to the need for "responsiveness, reconfiguration and resilience".
EY advice on SE Asia supply chain rethink
For companies that are rethinking their regional supply chain strategies, EY suggests they consider eight factors:
Customer collaboration and order fulfilment
Regional trade and tax value-chain optimization
Footprint, assets and investments
Supply chain visibility, intelligence and traceability
Product innovation
Supply chain resiliency and sustainability at different stages; Workforce restructuring and upskilling; and
Digital enablement.
The EY study also highlights how regulatory incentives and initiatives are supporting manufacturers to set up operations in Southeast Asia.
It cites the example of Singapore, which has invested in port infrastructure and terminal development through the new Tuas Mega Port, which will ramp up the country's cargo capacity and improve productivity to support supply chain in the region.
Incentives driving SE Asia manufacturing
Similarly, it mentions Vietnam, which has a seaport master plan for 2021-2030, to enhance infrastructure connectivity, reduce logistics costs and promote marine economic development.
Malaysia's Industry4WRD National Policy on Industry 4.0, meanwhile, will support adoption of digital technologies in the manufacturing and related services sectors.
Other regulatory interventions to improve supply chain, says EY, includes free trade agreements to facilitate trade and reduce tariffs, with a view to positioning South East Asia as a gateway for manufacturing.
Atul Chandna, EY Asia-Pacific Supply Chain Leader, says: "While dependence on a single source of supply enhances reliability, it hampers flexibility. The pandemic and trade tensions globally are forcing companies to identify alternative, lower risk and local suppliers for diversification. Proximity to consumers will also result in faster time to market, lower logistics costs and allow companies to better adapt to local demand.
"With evident cracks in the just-in-time model, reverting to the just-in-case model for critical components is the obvious solution. While companies look to reconfigure their production and supply processes to prevent any supply shocks, they should strive for a balance between just-in-time and just-in-case models by maintaining inventory levels for components that do not have a diverse source or are critical in keeping the supply chain running, even in disruptions."