SE Asia logistics report predicts ongoing freight delays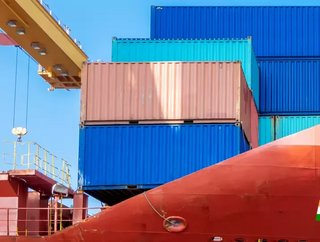 Logistics contractor Röhlig publishes December freight report, and predicts air and sea freight delays in China and wider region will continue into 2022
A leading logistics company has today (December 6) released a report showing sea and air hubs across South East Asia continue to suffer from delays, shortages and space constraints, and predicts the situation is likely to continue into 2022.
Röhlig, a sea and air contract logistics provider with customers in 30 countries, has published a December logistics update for territories including India, China, Vietnam, Malaysia, Thailand, South Korea and Indonesia.
In India it says that while currently there is no disruption to air freight operations, freight levels are higher than expected, and that the trend is likely to continue into late December.
Olympics, Lunar New Year will compound China freight delays
As for greater China - which includes mainland China, Hong Kong, Macau, and Taiwan - Röhlig says the overheated sea freight market is unlikely to improve before the Lunar New Year on February 1, 2022. 
It says a knock-on effect of this will be that the situation with congested ports on the eastern coast of the US is likely to become "more fraught".
It adds that Covid-19 continues to impact freight operations in China, with high levels of Covid testing kits leaving little room for general cargo. 
China air capacity hit by quarantine rules
And although Röhlig says there is currently no congestion at airports in China, it points out operations are running at reduced levels, due to the quarantine controls on staff and cargo.
It also warned that increased security around the Beijing Winter Olympics, being held from February 4-20, could cause air freight delays, and adds that this will be compounded by the Lunar New Year holiday, with driver shortages expected during the period.
Other by-country findings include:
South Korea. Röhlig advises advanced bookings because the Lunar New Year will see reduced capacity.
Thailand. It reports heavy backlogs at Bangkok International Airport, with the air freight market continuing to see large rate increases, as well as cancelled and delayed flights caused by space restrictions.
Malaysia. The company says sea freight in the Oceania region is "critical", with Australian ports, including Sydney, fully booked until the end of December. It's a similar story with air freight.
Vietnam.  The company's report says sea Freight space is "limited", with equipment shortages being the main challenge. Tan Son Nhat Airport is also facing heavy backlogs due to limited capacity and high demand across the country's air freight market.
Indonesia. Röhlig expects no improvement on port congestion in the region, with vessel schedules expected to remain "unstable", and ongoing delays expected into 2022.