Satellite Navigation technology: more of a hindrance than a help?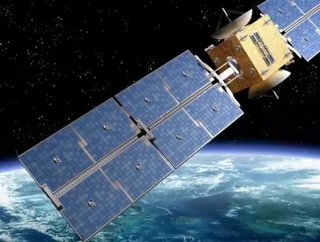 There has been an almost incomprehensible amount of change since the early 1960s. Half a decade ago we didnt have ordinary mobile phones let alone smart...
There has been an almost incomprehensible amount of change since the early 1960's. Half a decade ago we didn't have ordinary mobile phones let alone smartphones; the first iPad hadn't even been thought about and England were still waiting to win the World Cup.
But it was the sixties where the origins of Satellite Navigation took place. The TRANSIT system was first operational and used by the US military in 1963, and this acted as a pre-cursor to what we now know as the global positioning system (GPS).
Through these technological advances, we have of course seen satellite navigation devices reduced in size and made readily available for personal and company transport- and the supply chain industry has been no different in the uptake of this kit. But how reliable is SatNav? Is it more a hindrance than a help?
Dr Nick Ward of the General Lighthouse Authorities of the UK and Ireland (GLAs), said: "Satellite navigation systems such as GPS provide quick, easy and transportable means of navigation. This has meant that most of us have become almost entirely reliant on them to get around.
"However, global navigation satellite systems (GNSS) like GPS are far from infallible. GPS signals travel about 20,000 km, so they are very faint when they reach the Earth. They are vulnerable to both accidental and deliberate jamming and spoofing, and unintentional interference, including that from space weather."
The potential implications of a GPS failure, like that of the Russian GLONASS in April , could have an impact the whole way through the supply chain by increasing the chances of accidents, delayed deliveries, environmental pollution and loss of cargo and indeed, lives. Never is this more the case than in port approach. Shallow waters, obstacles, heavy traffic and the need for manoeuvring make ports the most hazardous areas for vessels.
The only way to protect against these risks becoming reality is to implement a back up to GPS that is independent and can seamlessly take over when GPS fails. The General Lighthouse Authorities have been rolling out a ground-based radio backup system, called eLoran, across the UK that will seamlessly take over in the event of a GPS outage.
Rotterdam pilots recently announced that they are developing a similar system to ensure safe access for ships to one of Europe's largest port. These systems have wider applications too; for other transport sectors, telecoms synchronisation and timing for energy generation and financial trading.
Effective GPS jammers can be the size of a cigarette packet, are widely available online for as little as £30 and are capable of causing complete outages across all receivers currently on the market. In contrast, prohibitively large (100 to 150m) and expensive antennas and transmitters would be needed to disrupt the eLoran service even over a limited area.
Ward added: "In order to truly cement safe and efficient navigation from the beginning of the supply chain right through to the end, wide international cooperation is needed to roll-out complementary backup systems around the world."
With those comments in mind, Supply Chain Digital has detailed the top 10 SatNav disasters of recent years.
10 Cheltenham and Gloucester worker's Christmas day trip to Lille in northern France was made considerably shorter after the driver first took them to a village of the same name in Belgium, 98 miles away
9 A Norfolk taxi driver was left with his trousers rolled up and fish swimming around his cab when he ploughed into the River Nar, upon his GPS' advice
8 An Austrian limousine driver piloted his luxury vehicle down a flight of steps after his GPS system told him it was OK to do so
7 An American trucker was jailed for 10 days after he drove his chemical tanker down a road with a 10-tonne weight limit, reminding us to always trust your instincts rather than your sat nav
6 A notorious gang of bank robbers were arrested and linked to several crimes in Hampshire as they used their sat nav devices to navigate their way to destinations, and it used as evidence
5 A Belgium woman left her home to pick up her friend at a nearby station in Brussels. It was not until she arrived in Zagreb, Croatia a whole two days later that she realised she was no longer in Belgium
4 A man was left teetering on the edge of a 100ft West Yorkshire cliff after trusting his device which said the footpath he was driving on was in fact, a road
3 The Earl of Spencer's daughter was mistakenly taken to Stamford Bridge, North Yorks by a taxi driver and missed Chelsea's home match against Arsenal as a result
2 Unwittingly following his sat-nav, a lorry driver delivering soft drinks in Somerset turned his 13 tonne HGV down an alley then found the truck wedged in between an estate agents and a house. He was unable to reverse and forced to sleep in his vehicle until a rescue team spent six hours towing the lorry back up the road it came from the next morning
1 The driver of a £96,000 Mercedes-Benz got a surprise when she blindly followed directions on her GPS unit and plunged straight into the ironically named River Sence in Leicestershire. Luckily nobody was injured, although the car was a write-off
More information about the General Lighthouse Authorities of UK and Ireland can be found at http://www.gla-rrnav.org/