Sarah Barnes Champions Medium-Sized Businesses Once More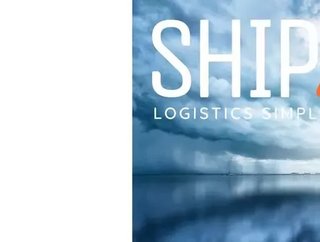 Sarah Barnes, a member of the prestigious Top 100 Influential Women in Supply Chain, has launched her brand new neutral bid-and-ship freight platform...
Sarah Barnes, the host of the immensely popular Let's Talk Supply Chain podcast and blog series, has announced her latest endeavour and added another job title to her growing portfolio. The leading lady is now the Co-Founder and CEO of Shipz Inc, a new neutral bid-and-ship freight platform. The solution comes at a time when logistical networks are growing increasingly complex ─ a complexity that Sarah Barnes intends to simplify and make more accessible to everyone. 
The Shipz platform is designed to close the gap between shippers and forwarders to create an accessible and hassle-free supply chain for all. 
As it stands, the current market has a lot of "mid-sized companies who want to work with forwarders, but find themselves limited by the current process; meanwhile, forwarders are equally strained by the amount of 'free' work that they do." 
Although the industry is continuously evolving and new innovative solutions seem to arrive every day, matching the needs of both parties has been seemingly impossible, or at least very difficult to do. 
As a champion of medium-sized businesses and a figure in the industry that will stand against the monopolisation of "big business," Sarah, a logistician turned supply chain marketer, and tech CEO has looked to innovate a solution of her own. 
"Whilst the industry's rapid growth and technological advancement is a great thing, it started to become clear to me that it was leaving some businesses behind. Nobody wants to see the industry become monopolised by big business, whilst small and medium-sized enterprises are unable to stay in the game. I founded Shipz to even out the playing field, champion small business and facilitate those much-needed networks and connections. Efficient, effective logistics chains reduce carbon footprints, support small businesses, and democratise trade – if we can all innovate and collaborate together, the industry will be a real force to be reckoned with," Sarah Barnes explained. 
From quick and accurate quotes, selecting the right partners that fit your business to the secure storage of goods and services, both shippers and forwarders will find a variety of benefits from connecting with the Shipz platform. 
A Little Blurb About Sarah Barnes-Humphrey
Sarah was recently named one of the Top 100 most influential women leaders in Supply Chain and one of Top 100 most influential Women in Canadian Supply Chain. She is also the Founder and host of the popular Let's Talk Supply Chain Podcast (LTSC), through which she brings awareness to brands and hot topics in the industry, including her Women in Supply Chain series.
SEE ALSO