S&OP: Automating communications with suppliers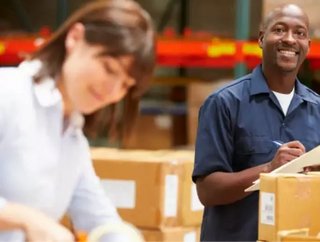 Written byPaul Tatam, Managing Director UK, SEEBURGER If youre still exchanging purchase orders, invoices, material releases and other transaction docu...
Written by Paul Tatam, Managing Director UK, SEEBURGER
If you're still exchanging purchase orders, invoices, material releases and other transaction documents with your smaller suppliers by paper, fax or e-mail, you're losing out on significant savings, efficiency and supply chain visibility opportunities.
Until recently, automating transaction messaging with lower-volume component and contract manufacturers was fraught with technical, administrative and financial complications. But today, technologies such as Hub & Spoke, WebEDI, managed supplier enablement services through third-party providers, and automated supplier onboarding and management tools have removed those stumbling blocks.
Sins of the Past
The traditional failure to electronically enable smaller suppliers originated with the 80/20 rule — that is, the conventional wisdom that 20 percent of suppliers generate 80 percent of your business and document volume — and the associated conclusion that only these Tier 1 suppliers needed to be connected to the end manufacturer's supply chain via EDI or B2B.
That left transaction processing for the other 80 percent of the supply base to be handled manually, with all the costs and mistakes that are inherent in manual data input, error resolution and duplicated paper/electronic data trails.
For years, that strategy went unchallenged because connecting these lower-volume suppliers to the EDI/B2B stream was difficult if not impossible. Most of the affected suppliers lacked the financial and/or IT resources to implement and support a full-blown EDI/B2B system for electronic collaboration. Those that had sufficient resources were not willing to pay the price for a relatively small customer.
Easy Fixes
Internet-based connectivity and automation tools have eliminated the need for technical expertise at the supplier's end as well as avoiding a major time and resource commitment. Hub & Spoke solutions are essentially EDI/B2B add-on systems that require suppliers to download a small application — called a Spoke — rather than installing an entire EDI suite. Pre-configured and partially pre-populated transaction messages are then exchanged between each Spoke and Hub.
Purchase orders and other documents received from the Hub organization are automatically translated into human-readable format for easy interpretation by suppliers; invoices, advance shipping notices and other messages transmitted by suppliers are automatically integrated into the end customer's transaction stream; and Value-Added Network (VAN) fees required in conventional EDI transactions are eliminated by using Internet-based communication protocols.

Automated tools have become even more appealing with the introduction of wizard-based tools enabling suppliers to self-test and certify EDI/B2B messages. These tools slash onboarding time from 10-15 work days to as little as a few hours, eliminate waits of up to three months caused by busy IT schedules, and  help relieve IT staff of testing and certification duties.
Web-based portals offer another option for electronically enabling smaller or low-volume suppliers, particularly those without their own ERP systems. The primary benefit for the supplier is that no in-house software is required at all. The only prerequisite is Internet connectivity.
Suppliers typically receive an e-mail alert with a hyperlink to the portal whenever the end customer generates an outbound message such as a purchase order or material release. The supplier logs in, views and/or downloads the message, and uses the portal to generate invoices, and — when applicable — advance shipping notices and barcode labels indicating the contents of the shipment. The portal then automatically passes supplier input to the end manufacturer for integration into their EDI/B2B system.
Deployment Options
It is now possible to take advantage of all of these capabilities either on-premise behind the manufacturer's own firewall, in the Cloud as an on-demand managed service or in a hybrid model, thus allowing any manufacturer to meet their own capex or opex plans.
Big Benefits
Regardless of the strategy, bringing smaller suppliers online pays off in multiple ways around Sales and Operations Planning.
First, it reduces costs by eliminating manual document-handling as well as errors caused by transferring data between incoming faxes and/or e-mails and internal business systems. Aberdeen Group, for example, has reported that companies with highly automated supplier communications pay only $13.80 for requisition-to-order compared to $25.20 for those still using primarily manual processes.
Second, electronically enabling your suppliers improves visibility for all parties that in turn can help optimize supply chain performance. Ensuring that suppliers receive your purchase orders or material releases in near-real-time — and that you can see their responses just as quickly — goes a long way toward smoothing out any kinks as well as ensuring that you have the component inventory you need when you need it.
The automation and optimisation of the order-to cash process also reduces the cost of financial administration and sales, improves working capital and cash management and enhances compliance capabilities.
Other benefits range from faster exchange of business-critical information to better ERP data quality, fewer staff dedicated to supplier-related data processing, and procurement process and cost efficiencies — including increasing spend under management. In summary, it's no longer enough to connect your Tier 1 suppliers to your supply chain.
Failing to automate the rest of your supply base costs both time and money. With today's technologies and deployment options, there is no reason not to make the move.