Safmarine has launched new 'Business Link' client forum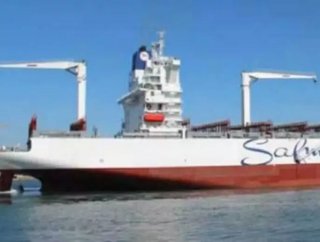 Follow @WDMEllaCopeland Global shipping line Safmarine has launched a new 'Business Link forum this week, which focuses on finding sustainable so...
Global shipping line Safmarine has launched a new 'Business Link' forum this week, which focuses on finding sustainable solutions to business-critical challenges.
Safmarine, a member of A.P. Moller Maersk held the first of the new Safmarine Business Link forum last month, which focused on the logistical challenges of importers in South Africa's landlocked Gauteng province, the country's economic hub and richest province.
SEE RECENT STORIES FROM THE WDM CONTENT NETWORK:
Dieter Veening, Safmarine's Southern African Sales Executive explained: "South Africa's extensive port and freight rail infrastructure upgrades, while essential to the long-term, sustainable growth of the South African economy, have resulted in short-term logistical challenges and high costs for several Gauteng shippers who are highly reliant on an efficient and cost-effective transport network.
"Safmarine's aim in hosting this forum was to openly discuss and assist in identifying solutions to the port- and rail-related issues facing our customers."
South Africa's Gauteng province is the economic hub of South Africa and currently generates more than one third of South Africa's GDP, in addition to accounting for approximately 10% of the total GDP of the entire African continent.
Transnet executives, Wiseman Madinane, Commercial Head of Transnet Freight Rail (TFR) and John Hyde, Transnet Port Terminal's National Planning Manager, were invited to address Safmarine customers on the extensive upgrades at the Durban Container port and inland City Deep terminals and, more importantly, to share their ideas on how to limit the negative impact of these upgrades.
Veening said the new forum was proof of Safmarine's commitment to collaborate and work closely with different stakeholders in finding solutions to non-Safmarine related issues affecting its customers' business.