Saab's supply chain solutions story Part Two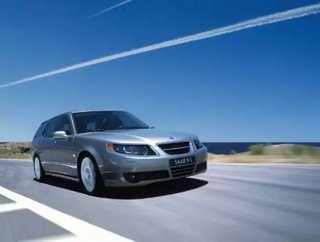 To read Part One of the Saab Supply Chain story, click here! The decision to go with Infor was based on Saabs longstanding relationship with the compan...
To read Part One of the Saab Supply Chain story, click here!
The decision to go with Infor was based on Saab's longstanding relationship with the company, confidence in the system and a thorough knowledge of the software. These combined factors meant that levels of trust were high, and the risk involved was low.   
The teams then collaborated with Saab Automobile Parts AB's IT department and agreed that while the timescale was achievable, it presented a number of challenges. Firstly, Saab had a myriad of systems rather than a single ERP solution, and secondly, data quality was inconsistent. Finally, numerous third party hardware, software and consultancy providers were involved, which meant multiple teams were necessary and that some decisions took longer than may have otherwise been the case. However these issues had to be overcome – there was no other option.        
"Having the right system to support our operations was fundamental, but of equal importance was the ability for Infor to implement quickly and to our timescales. Failing to meet the deadline simply was not an option," explains Kent Juter, business project lead, Saab Automobile Parts AB. 
DEMAND PLANNING
In line with expectations, Saab Automobile Parts went live with Demand Planning, to include Demand Forecaster; Inventory Planner; and Replenishment Manager, and Supplier Commerce Portal, in November 2010 following a six month implementation.   
Demand Planning helps Saab's 12 planners to create a live picture of demand at any one time, using advanced statistical capabilities to track and shape demand for 64,000 different parts, minimizing inventory and maximizing service levels. Since using the system, Saab has achieved measurable service improvements, hitting targets of 97.5% based on product availability when an order is placed. It also helps fulfillment in maximizing the number of orders which are picked, packed and shipped before 3pm on the same day as the customer request.    
"Demand Planning helps us to manage expectations and deliver consistently high service levels. Without it, we simply wouldn't be able to plan effectively and meet requirements fully," Kent continues.  
Furthermore, the team now has greater control over the management reports which are flexible, intuitive and easy to use, helping to provide both relevant information and a single view of the truth in the creation of plans.  
SEE OTHER TOP STORIES IN THE SUPPLY CHAIN DIGITAL CONTENT NETWORK
Toyota eyes quake-proof supply chain
Report: U.S. auto supply chain at a crossroads
Check out September's issue of Supply Chain Digital here!
AN EFFICIENT SUPPLIER PORTAL
Efficient collaboration with suppliers is also crucial in meeting demand, and Supplier Commerce Portal supports Saab in managing relationships and communication with its network of 1100 suppliers.
"Around 50 percent of our suppliers use EDI, and the rest rely largely on e-mail," comments Kent. "Supplier Commerce Portal facilitates effective collaboration with all of our suppliers regardless of the systems they use. For each order, Supplier Commerce Portal simply creates a file which then goes directly into the EDI or creates an e-mail containing the PDF."
"The level of efficiency facilitated by Supplier Commerce Portal means that we are already benefitting from reduced inventory and improved supplier performance."
"Looking ahead, we are considering a number of additional projects. One of those projects is 'direct deliveries' whereby the dealer places an order for a part and the system redirects the order straight to the supplier, who then dispatches the item. This clearly reduces inventory and expedites the order process.
"We are also preparing to use Demand Planning and Supplier Commerce Portal as we plan new warehouses within Saab Automobile Parts AB. The solution's functionality in supporting multi-level warehouses will be integral in helping to meet this need.
"Ultimately Infor's supply chain management solutions are helping Saab to achieve its short, medium and long term goals. From a project perspective, the Infor team worked relentlessly to ensure that we were live within unprecedented timescales. And now, the systems are helping us to meet customer expectations in the most efficient, profitable means achievable," Kent concludes.   
Edited by Kevin Scarpati