Royal Mail revenue boosted by strong Christmas performance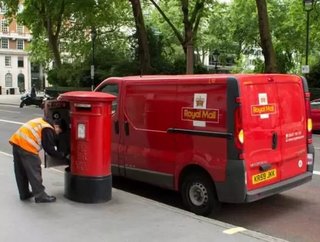 Follow @SamJermy and @SupplyChainD on Twitter.Royal Mail has announced an improved performance at its parcels business over a busy Christmas period, whi...
Follow @SamJermy and @SupplyChainD on Twitter.
Royal Mail has announced an improved performance at its parcels business over a busy Christmas period, which helped overall group revenues grow by one percent and parcel revenue by three in the nine months to 28 December.
The positive news was helped by price promotions, Black Friday, and its own longer business hours in an increasingly competitive market.
Though expanding rivals remain a concern, the competitive nature of the market was highlighted when courier City Link went into administration on Christmas Eve, while others such as Yodel suffered reputational damage after struggling to handle the Black Friday demand spike.
The Royal Mail shares dropped sharply from their post-privatisation peak on concern over a squeeze on parcel prices caused by rising competition, the emergence of a rival letter-delivery service and regulatory disputes, but Thursday's update suggests that restructuring and improvements to its parcels service are improving its fortunes.
Group revenue growth slowed as expected over nine months as opposed to six, but rising parcel volumes and sales gave investors cause for optimism, lifting the shares 4.3 percent to 449 pence after the announcement.
Royal Mail Chief Executive Moya Greene said it was confident of meeting full-year expectations but warned of tough times ahead in parcels delivery, stating overcapacity and too many players will continue to put pressure on prices going forward into 2015 and 2016.
She said: Our postmen and women delivered a great service over the busy festive period. Royal Mail delivered one of its highest ever quality of service performances for parcel delivery to our customers over the month. This is because we started to plan for Christmas in April, putting investment behind extra sorting capacity with 10 temporary hubs and training around 19,000 extra people. As a result, Royal Mail was able to provide customers with reliability, flexibility and high quality delivery at a competitive price.
"As the UK's biggest parcels carrier we are proud that so many people and businesses the length and breadth of the country trusted us to deliver their Christmas.  We handled around 120m parcels in the month of December alone, 4 percent more than last year. Letters performed in line with our expectations, with addressed letter volumes down 3 percent in the first nine months. GLS, our ground-based European parcels business, continues to perform well."
Greene added: "We are continuing to bear down on costs and expect that underlying operating costs before transformation costs in UKPIL will be flat for the full year. Given our performance over the Christmas period, we are confident that the outcome for the full year will be in line with our expectations."
The sale of its Paddington site completed as expected on 8 December 2014 with total gross cash proceeds of £111 million being received.
In November Royal Mail said growth in the UK parcels market would fall from 4-5 percent to 1-2 percent for at least two years as key player Amazon delivers more of its own packages and others add capacity to deal with rising online retail demand. 
See more at: http://www.royalmailgroup.com/trading-update-Q3-2014-15#sthash.SMftXxe7.dpuf