Robots support Nike's supply chain logistics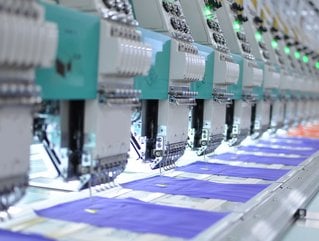 Nike's supply chain has been disrupted in the pandemic, but new 'collaborative robots' will help achieve sustainability ideals & hit customer expectations
Nike has installed over 1,000 robots to help ship out orders from its distribution centres. Nike has welcomed the robot fleet due to COVID-19's disruption of the global supply chain.
Collaborative robots in Nike's supply chain tripe digital orders
Cobots - Nike vernacular for 'collaborative robots', are now supporting Nike's factory employees with sorting and packing sportswear products, as some human employees remain too sick to work.
Nike has revealed that the robots have helped the company to triple its digital order capacity in North America, Europe, the Middle East and Africa.
"The challenges and constraints imposed by the pandemic have driven our teams to transform how we serve consumers through the implementation of new technology platforms, automation and process improvement in our operations," said Andrew Campion, Nike Chief Operating Officer.
In a recent report, Nike admitted factory shutdowns in Vietnam and Indonesia due to Covid-19, caused the company to lose three months of production during the first quarter of fiscal 2022. Vietnam supplies 51% of Nike footwear and 30% of its apparel. In Indonesia, 24% of Nike's footwear is manufactured alongside 12% of its apparel.
Renewable energy upgrades in a pandemic? JUST DO IT
Over the pandemic, the sportswear apparel titan has also opened a distribution centre, run on renewable energy and which recycles 95% of its waste generated on site.
Despite the setbacks of the pandemic, Nike remains dedicated to increasing its sustainability initiatives and supporting its supply chain.
The firm is determined to eradicate waste from its supply chain over the next five years and to become zero carbon by 2025.
"Our new Court Distribution Centre represents Nike's continued investment in a fast and flexible supply chain to deliver the full range of our product to consumers when they want, where they want it," commented Eric Sprunk, Nike Chief Operating Officer. "This state-of-the-art facility will increase our responsiveness as we accelerate our digital growth and better serve millions of consumers across Europe, Africa and the Middle East."