Road, rail and sea logistics global news round-up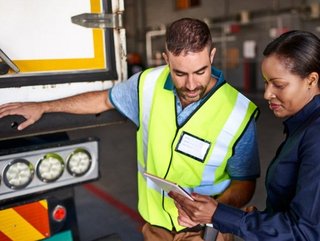 Ports chaos in India & Germany; Kazakhstan eyes Russia rail freight ban after Putin turns off oil; worker shortages hit logistics & retail hard in UK
Strike action container chaos in India and Germany
Transport workers at three ports in Chennai, India, have gone on an indefinite strike, bringing port activities to a standstill and causing cargo disruption.
Labour action has halted most import-export activity at the ports of Adani Kattupalli, Chennai and Kamarajar, leaving an estimated 8,000 containers stranded.
Port transport workers are demanding an 80% increase in fees due to rising fuel costs, with over 4,000 vehicles taking part in the industrial action.
Vessels are continuing to call at all three ports, worsening container congestion by the day, according to logistics firm Geodis.
Meanwhile, in Germany, port-workers labour negotiations have reached a critical point, with port companies calling for legal action to avoid a supply chain crisis.
A new round of collective bargaining between trade union Ver.di and port companies in Lower Saxony, Bremen and Hamburg has again broken down.
The union is demanding a wages increase of €1.20 (US$1.27) per hour for its 12,000 members, as well a cost of living increase.
On 5 July, the Central Association of German Seaport Companies (ZDS) said its offer of a 12.5% increase had been rejected by Ver.di.
German operators see the ongoing dispute as an existential threat to the supply chain, and are blaming unions for current disruptions.
The dispute has caused container congestion at German ports, with more than 2% of all shipped goods currently stuck in the North Sea.
Kazakhstan eyes rail freight ban to Russian
Kazakhstan is set to ban shipments of sanctioned goods to Russia and Belarus though its territory. The Kazakhstan Ministry of Finance is targeting goods subject to sanctions by the EU and the US.
If the ban goes ahead, goods will not be able to cross the Kazakh-Russian border, with rail freight traffic between Europe and China likely to be affected.
The proposed ban is Kazakhstan's response to Russia cutting off its oil exports, after Kazakh President Kassym-Jomart Tokayev said he did not recognise the Ukraine regions of Luhansk and Donetsk - annexed by Russia - as independent regions.
About 80% of Kazakhstan's oil exports to Europe pass through a terminal in the southern Russian port of Novorossiysk, which transports 67 million tons of oil a year.
Worker shortages dog key UK supply chain sectors
Research on UK worker shortages from injury guidance company Claims.co.uk shows massive shortfalls in sectors that are vital to keeping supply chains up and running.
In retail and wholesale, there are 33,587 job listings, with product managers being the most in-demand posts within this industry.
Manufacturing (7,187 vacancies), and transport & logistics (4,295) also figure prominently.
Of transportation vacancies 1,407 were for truck drivers, 678 for delivery drivers and 602 for forklift truck drivers.
The most in-demand workers are in the healthcare profession, with 18,395 job listings in that sector alone.