Rising cosmetics co. choose Menlo for Euro expansion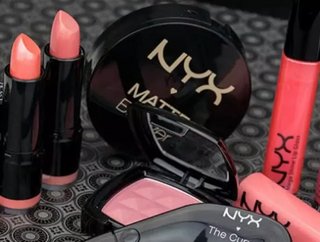 Follow @JosephWilkesWDM To read the latest edition of Supply Chain Digitalclickhere The fastest-growing cosmetics company in the US has chosen a distri...
To read the latest edition of Supply Chain Digital click here 
The fastest-growing cosmetics company in the US has chosen a distributor as it looks to crack the European market.
American beauty brand NYX has partnered with Menlo Worldwide Logistics to supply its market outlets in the UK, Ireland, France, Germany, Spain, Sweden, Switzerland and Russia, as well as Dubai.
A distribution network will be operated from Menlo's base in Eersel, the Netherlands, chosen for its high level of connectivity in Europe and internationally.
For California-based Menlo, which operates in 20 countries and has yearly revenue of $1.6 billion, this is seen as an opportunity to enter new markets. 
Menlo's Managing Director for Europe, Tony Gunn, said: "We hope that the service platform we establish for NYX will open doors for us in the personal care product sector of the market.
"We are obviously set for a rapidly developing supply chain mix with NYX in the future."
Menlo, the global logistics subsidiary of $5.6 billion freight transportation and logistics services company Con-way Inc,headquartered in Ann Arbor, Michigan will provide transport management of inbound ocean and airfreight goods, inventory control, pick-and-pack order fulfillment and distribution into retail and ecommerce outlets.
Entrepreneur Toni Ko (pictured above, right) was in her 20s when she founded NYX in Los Angeles in 1999, where it is still headquartered.  The company's success in the US is down to cheap pricing and ultramodern, stylish packaging, but it is less well known in Europe, where Germany is currently its biggest market.
This partnership with one of the continent's biggest distributors is the next step in expanding its already existing European network and going truly global.
NYX's Chief Financial Officer Arash Khazei said: "Because of our scheduled expansion in the European market, we require a truly flexible partner that can be light on its feet when challenged to service new markets and to re-engineer a supply chain with minimum delay.
"In Menlo we recognised a logistics specialist that we believe has both a cultural fit with NYX when it comes to continuously improving process, and has a hands-on approach to solution provision."