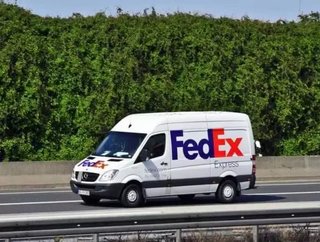 The European healthcare industry wouldnt be where it is today if it wasnt for continuous innovation and investment. As the region emerges from the const...
The European healthcare industry wouldn't be where it is today if it wasn't for continuous innovation and investment. As the region emerges from the constraints of the economic downturn, it remains imperative to ensure that investment and resources are correctly harnessed, as the average number of drugs being approved for human use has decreased significantly in recent times. 
With this decline in getting drugs to market post research and development (R&D), we should consider how we can ensure investment is used as effectively as possible.  For the European healthcare and pharma industries, trends and innovations are of high importance in achieving this.  Whether to help ensure better quality and longer life expectancy or return on investment potential, healthcare companies need to keep one step ahead of consumer requirements.  This will ensure drugs and pharmaceutical products continue to fulfil society's demand and that supporting services mirror this requirement accordingly.
Look to the Future
Looking closely at the shift in disease patterns is a good place to start as well as considering how to manage the arguable spiralling cost of healthcare or keeping informed on developments in new markets.  More specifically, focusing on trends in past years can provide a more accurate forecast as to what is on the horizon.  Being aware of "the next big thing" is important and we want to provide some guidance on the areas to be aware of.
Biologics: Complexities
FedEx has worked in the healthcare industry for over 40 years and to ensure we continue to have the capabilities to connect healthcare and pharma companies with their customers around the globe, trend spotting is integral.
With a Pharma company's lifeblood being its R&D pipeline, researchers have been turning to the world of 'Biologics' to find tomorrow's next blockbuster.  In recent years, we've seen a more pronounced rise in this area – medicinal products derived from, or manufactured within, living cells –– and within the next 10-15 years' time, we need to be aware this shift into personalised medicines will continue to grow.  By 2018, it is predicted 49 percent of the top 100 healthcare products will be biotech.  Germany and the UK are Europe's hotspots for biotechnological development and with that comes the responsibility to continue to remain on the leading edge of innovation in this field. 
Currently, new research is taking place within this sector which will enable specific areas of the body to be targeted and treated, causing minimal side-effects elsewhere.  This means drugs can be personalised per patient group and even work with "orphan" therapeutic areas that are extremely rare.  This means European nations must seek to maintain momentum as leading locations for this field.
Biologics: A Sensitive Subject
Biologics, although innovative, are extremely fragile and sensitive.  Made from "living plant, human, animal cells or microorganisms", most biologics are large, complex molecules and extreme care has to be taken throughout the journey from creation to end user.  Although this is a ground-breaking area, a supportive network is required, whether during the research and development stage or transportation, so the products benefits can be realised.
Temperature: Considerations
Looking at biologics in greater detail, it's clear the transportation needs in the industry are evolving. 
Over 90 percent of all vaccines require a temperature-controlled supply chain that begins with the manufacturer and ends with the administration to the patient[1] and by 2020, it is estimated that 8 of the top 10 best-selling global drugs will require handling at +2oC to +8oC .  Reinforcing the complexities that could be faced throughout a supply chain, it is clear increased care during transportation needs to develop alongside industry innovations. 
From a logistics perspective, biologics are considered very time-and-temperature sensitive and even slight temperature changes can alter their molecular structure, rendering them ineffective or even toxic.  Driving innovation to create seamless temperature-controlled networks and sensor-based monitoring tools are in greater demand and specialised packaging that keep biological samples deep frozen, or one-click packaging solutions to keep samples cold are required even more. 
With these complex pharmaceuticals, faster transportation is needed to reduce the chance and risk of exposure.  Although the aim is speed focused, care and quality of a "network within a network" is also important as is contingency planning to maintain product reliability.  Previously, biologics were transported through numerous intermediaries, requiring frequent "stop-overs", however now they need to be transported directly from the manufacturer to the customer.  With no intermediary required, a direct-distribution channel strategy will become standardised and due to legislation in the UK, drivers tasked with safe transportation will require certain training.
Europe: Leading the Way
Healthcare is a truly globalised industry yet a highly challenging and regulated one.  With Europe continuing to be one of the largest healthcare markets in the world, we should ensure this continues into the years ahead and we hope this look to the future will spark discussions to ensure this happens.  Adaptation and flexibility is important and as long as healthcare anod pharma companies continue to plan ahead and innovate, we are sure Europe will remain a leading region in this area and we aim to continue innovating to support it in achieving this.
The author: Toby Hay is Global Sales Manager at FedEx HealthCare Solutions