Riding the Wave: UPS Records 2020 as the BEST YEAR- EVER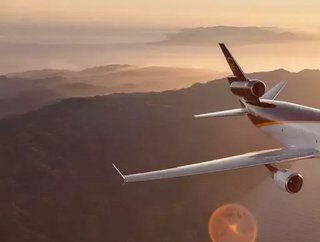 Riding the ecommerce wave, UPS reports the highest yearly revenue and adjusted diluted earnings per share in company history. Like, EVER...
UPS can count itself as one of a lucky few. It's a statement not many would make about the year I refuse to name by name. The company reported the highest yearly revenue and adjusted diluted earnings per share in company history. The massive shift to eCommerce thanks to a global pandemic boosted package volume and enabled the company to raise its prices, thus helping the company rise well above forecasts.
The continuance of the pandemic and the need to distribute COVID-19 vaccinations continue to position the company well in 2021.
reports shares of United Parcel Service Inc. surged 3.7% in premarket trading Tuesday. Here are more of the numbers:
Fourth-quarter 2020 consolidated revenue increased 21.0% over fourth quarter 2019 to $24.9B, with growth across all segments.
Fourth-quarter consolidated operating profit Up 1.6% over the previous years fourth quarter to $2.2B, Up 26.0% on an Adjusted (non-GAAP financial measures) Basis
Diluted EPS of ($3.75); Adjusted Diluted EPS of $2.66, Up 26.1%
Consolidated average daily volume increased 10.6% year over year.
Capital spending this year will drop to about US$4 billion.
Chief Executive Officer Carol Tome's "better, not bigger" strategy seems to be paying off. Despite the high volumes by adding levy fees onto it's largest retail customers and holding customers to their agreed-upon levels, the company managed a smooth and profitable holiday season. Announced last week, UPS' to TFI International Inc. further supports its strategy to remain focused on its core small-parcel business.
"Our financial performance in the fourth quarter exceeded our expectations, and I thank all UPSers for their extraordinary efforts to deliver industry-leading service through the holidays," said Tomé. "I'd also like to thank our customers who worked with us during this challenging year. As we look past 2020 into the new year, we are optimistic. During the fourth quarter, we began transporting COVID-19 vaccines, and we stand ready to deliver hope and health to people around the world."  
Despite all positive signs, citing "continued economic uncertainty" due to the global pandemic, UPS has chosen not to forecast 2021 earnings—however, it has provided details on its capital allocation plans.
Full-Year 2021 Capital Allocation
Capital expenditures are planned to be about $4.0 billion.
Dividends are expected to grow, subject to Board approval.
Long-term debt maturities of $2.5 billion will be repaid when they come due.
Effective tax rate is expected to be approximately 23.5%.
The Company has no plans to repurchase shares or access the debt capital markets in