Report: 70% chance of 7.0 Tokyo quake in next 4 years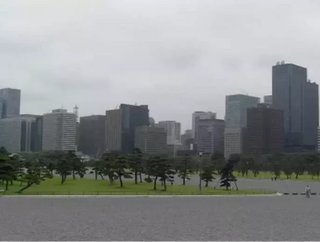 Could an even more devastating disaster strike Japan in the next few years? The University of Tokyos Earthquake Research Institute is predicting that t...
Could an even more devastating disaster strike Japan in the next few years?
The University of Tokyo's Earthquake Research Institute is predicting that there is a 70 percent chance that a quake with a magnitude of 7.0 or greater will hit the metro Tokyo within the next four years.
Nearly a year ago, the 2011 Tohuki earthquake and tsunami struck the relatively unpopulated northern region of Japan, battering the local economy, damaging the Fukushima Daiichi power plant while sending shockwaves through the global supply chain. That earthquake measured in at 9.0 on the moment magnitude scale.
The difference in energy released between the 9.0 earthquake of 2011 and a potential 7.0 quake in Tokyo is exactly 1,000 times less, but that's assuming an earthquake in Tokyo strikes at the lowest end of the scale the research institute predicted.
SEE OTHER TOP STORIES IN THE SUPPLY CHAIN DIGITAL CONTENT NETWORK
Natural disasters put supply chain insurance in jeopardy
China disaster could deal fatal supply chain blow
Check out January's issue of Supply Chain Digital!
While Tokyo is not a major manufacturing hub, it's difficult to imagine how the battered nation could recover quickly from another major infrastructure disaster. One thing working in Tokyo's favor, however, is that the city enforces some of the strictest building codes on the planet, complete with stringent earthquake measures.

Tokyo's residents and government officials responded to the report by raising awareness on updating emergency preparedness plans. In addition, the International Atomic Energy Agency volunteered to help identify gaps in Japan's nuclear safety measures.
Japan's automobile manufacturers in particular should take heed of the earthquake warning. According to Forbes, automobile supply chains have become so complex that some car lines have as many as 5,000 suppliers.
If all else fails, there's still Japan's idea of building a 'backup' Tokyo.