Rentokil sell ailing logistics firm City Link for £1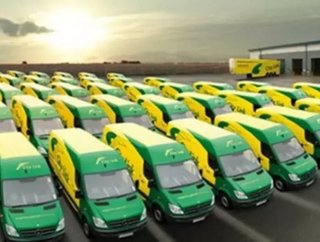 UK premium parcel delivery firm, City Link, has been sold by Rentokil Initial for just £1, following a recorded loss of £26m in 2012. The e...
UK premium parcel delivery firm, City Link, has been sold by Rentokil Initial for just £1, following a recorded loss of £26m in 2012.
The express parcel delivery company has reported huge losses since Rentokil Initial purchased the company in 2006, prompting the firm to sell the company in a deal with transformational investor Better Capital and City Link management.
Better Capital plans to invest £40m into City Link's future funding as well as bringing in the expertise of one of the UK's leading turnaround specialists.
Under the deal the current management, led by Managing Director Dave Smith, will remain in post to continue the strong progress made through 2012 in improving the business's financial and operational performance and with a clear brief to transform the customer experience across its range of services. The change of ownership is effective immediately (as of 29th April 2013).
The gross assets of City Link as at 31 December 2012 were £77.6m. Rentokil Initial will take an exceptional charge of approximately £40m with its Q2 results. This will comprise asset write offs of approximately £30m and additional cash costs of approximately £10m.
Dave Smith commented, "This is great news for our customers and our colleagues. We will all benefit from the expertise of Better in business turnaround and from the certainty of funding the deal provides.
"My message to our customers would be that while in the short term it is business as usual, very quickly we will start to see the access to new capital, and the expertise Better bring to bear, accelerating the investment and improvements we are making in our customer experience".
"Better Captial comprises a small number of experienced and proven turnaround investment professionals. They specialise in the provision of investment capital for the acquisition and turnaround of UK and Irish businesses, typically with a turnover of up to £500m. Better Capital does not focus on specific industry sectors instead looking for businesses where their expertise can help. They already work with a number of well known UK businesses including Jaeger, Spicers and Everest.
Alan Brown, Chief Executive of Rentokil Initial also commented on the sale, "I believe City Link has now turned the corner after five years of substantial losses. There is strong growth in the B2C parcels market, it now has a great management team and we have found a very committed investor in Better Capital.
"From Rentokil Initial's perspective, we have decided to divest of City Link at this stage of the turnaround so that we can concentrate on our core international service businesses in Pest Control, Hygiene and Workwear. The sale positions Rentokil Initial as a stronger and more focused group."