Reaching up for additional space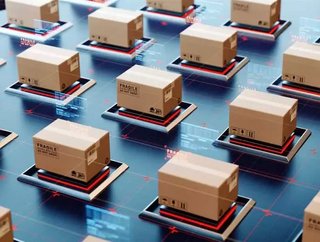 The continued shift towards online retail – which reached its highest level ever of 21.5% in November 2018 – is driving unprecedented demand for war...
The continued shift towards online retail – which reached its highest level ever of 21.5% in November 2018  – is driving unprecedented demand for warehouse space. But with costs also rising, moving to new space is not always an option. Add in the shift towards 24x7 operations and the labour shortage, how can existing logistics operations be reconsidered to both deliver more efficiency and improve worker experience? Steve Richmond, Director – Logistics Systems, Jungheinrich UK, considers the value of the latest generation of reach trucks.
Escalating Demand
Demand for warehouse space continues to rise. In addition to the current contingency planning, which has led retailers and distributors to stockpile for Brexit, figures from the latest Savills' Big Shed Briefing suggest that the continued shift online is fuelling warehouse demand. Based on online spend forecasts – set to reach £75bn by 2023 – the company predicts an additional 20 million square feet will be required.
While the Brexit inspired stockpiling is more of a once in a lifetime event, supply chain models remain at tipping point. Rising customer expectations are creating huge demand, not only for additional warehouse space, but for efficient 24x7 operations. With retail margins tight, rising costs – of both land and space – are prompting many organisations to reconsider the utilisation of existing warehouse space instead. Furthermore, given the labour challenges, companies are looking to build on existing workforce resources rather than create another recruitment overhead – another compelling reason for making the most of the current location.
Space Optimisation
One obvious solution is to optimise the space by adding more racks. From the creation of narrow aisles to increasing the height of racking, reconsidering space can add significant capacity. However, efficient and effective stock management will require a reach truck that is both manoeuvrable and extensible. Equipment must be more compact to handle the narrow aisle layout, while also delivering greater agility and higher lift.  Improved acceleration and reach speeds are also required to maximise throughput.
Flexible Working Models
At the same time, customer demands for rapid and accurate delivery are driving a new era of flexible working, including 24x7 shift operation. With the need to maximise productivity and performance, there is growing recognition of the value delivered by Lithium-Ion battery technology. The combination of longer battery life with opportunity-based charging means there is no need for a worker to interrupt a shift to change a battery. As a result, fleets can be in operation almost continuously, enabling warehouse processes to be further optimised in line with customer demand.
Driver Experience
Given the well documented labour shortages facing the logistics industry, any improvements in working practices are key to morale and retention. In addition to the productivity improvements achieved by removing the need to replace batteries during a shift, progress in the ergonomics of reach truck design is helping to transform worker experience. One of the additional benefits of the Lithium-Ion battery technology is its smaller size, freeing up space to create a much larger driver workplace.  With perfect all-round visibility and more freedom of movement, drivers can safely and efficiently navigate the new warehouse environment.
Conclusion
There is little doubt that demand for warehouse space will continue to rise during 2019 as retailers continue to invest in supply chains able to support profitable multi-channel business. Given the escalating costs, however, it is clearly essential for companies to look first at existing operations and determine how best to maximise the current warehouse environment.
By Steve Richmond, Director – Logistics Systems, Jungheinrich UK