Quality Assurance: cut risk with an aligned supply chain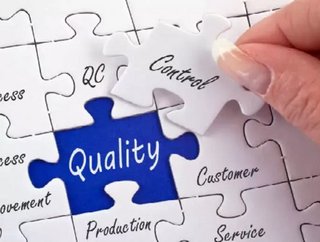 Follow @SamJermy Follow @SupplyChainD The issue of transparency is challenging, and is not helped by the complex nature of globalised supply chains. We...
The issue of transparency is challenging, and is not helped by the complex nature of globalised supply chains. We still have a long way to go in communicating our expectations on quality and compliance and maintaining visibility and control on performance deep within the supply chains.
The opportunity to get better alignment on performance expected by customers is within reach though. And the prize for getting it right is significant, not only in saving time and money, but huge in terms of rebuilding brand trust.
The 'Horsegate' saga served as an illustration of the consequences of a serious food scandal. The impact of this incident alone has been significant and very few consumers have been prepared to turn a blind eye, damaging brand trust.
The repercussions for retailers and manufacturers was severe as consumers turned their backs on key brands, sales fell and market values plummeted. Undoubtedly those with a greater degree of visibility and knowledge of their supply partners and the ability to isolate impact fared better than others in the glare of public scrutiny.
Quality assurance
Quality assurance has now been elevated up the agenda and is on the table of every boardroom in the food industry. Quality Assurance can be defined as compliance to a range of quality attributes set out by the customer, from performance to specific characteristics.  This would include adherence to food safety standards as a minimum and, more increasingly, demonstration of responsible and sustainable practices.
Often the QA information is built-up using a range of disparate quality systems that lack integrity and lead to multiple islands of data, and it is difficult for teams within an organisation to get a complete picture on the performance of product and suppliers on these quality attributes. Improving the management of this information and its communication through a supply chain resulting in better alignment is fundamental in order to mitigate risk.
Aligning the Supply Chain
Alignment is one of the key challenges that manufacturers face in meeting quality assurance specifications and most current business systems fall very short in managing this effectively across a supply chain.
Let's take a simple example on product quality control on quality characteristics; if the specifications are not absolutely aligned then there is often risk of product rejection, resulting in cost or, in many cases, total loss especially the closer in gets to retail shelf. 
Setting out clear specifications that involve the supply partners from the outset is essential. Being agile in managing change and variation to that specification in real-time, across a supply chain, to allow product to continue to flow and avoid unnecessary delay or rejection at the final destination will contribute to massive savings, as well as ensuring consumer demands are met and quality is not compromised. This is the cornerstone of an agile yet rigorous product quality process.
Future solutions
Advances in technology in web-based platforms have facilitated the capability for businesses and their supply chains to sort themselves out in this area. By harnessing a new generation of cloud-based solutions, all members of a supply chain can connect and collaborate online on the quality agenda to enable them to access, search and share important information with their supply chain partners. This means that everyone has visibility of what's going on at every stage of the supply network - a bit like a LinkedIn for the food industry.
Without constant visibility of these complex relationships and their current conformance to standards, it becomes increasingly difficult to manage exposed risk. The food and drink industry has been working towards better transparency for some time, but there's now a real sense of urgency to rebuild trust following the recent food scandals. The importance of quality assurance ranks high on the agenda of most organisations as the consequences for getting this wrong can be catastrophic; resulting in lost sales and lost share value.
Article by Jonathan Evans, Managing Director of Muddy Boots.