Qatar Airways launch Pharma Express service plus new freighter destination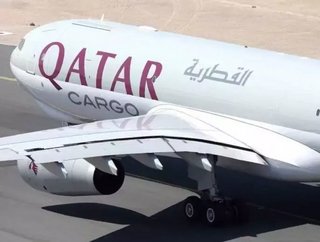 Follow @SamJermy and @SupplyChainD on Twitter.For its first new freighter service of 2015, Qatar Airways Cargo will launch twice weekly Airbus 330 freig...
Follow @SamJermy and @SupplyChainD on Twitter.
For its first new freighter service of 2015, Qatar Airways Cargo will launch twice weekly Airbus 330 freighter services to Basel, Switzerland, on 28 January 2015.
The airline will also commence a "Pharma Express" service this month; the first of its kind in the industry, offering air freight to the pharmaceutical industry worldwide. The Pharma Express service will link two key pharma origins, Brussels and Basel, with the extensive Qatar Airways' network, via Doha, Qatar.
Basel has a large pharmaceutical industry and is home to the headquarters of many major pharmaceutical companies, while the Swiss chemical industry also operates largely from Basel.
Brussels and the region of Flanders in Belgium, house 146 life science companies with biotech activities, of which 50 are related to healthcare, 46 are active in the bio-based economy and 50 are life science providers.
The Pharma Express route will be served by the Airbus 330 freighter and will operate from Brussels to Basel with a final stop in Doha on Wednesdays and Saturdays.
Ulrich Ogiermann, Qatar Airways Chief Officer Cargo, said: "We are delighted to launch the Pharma Express and our first destination for 2015, Basel, Switzerland. The pharmaceutical industry is witnessing rapid growth each year, and with the rising demand there is the need to ensure that pharmaceuticals and healthcare products are transported with the utmost care while avoiding any temperature fluctuations.
"By investing in sophisticated technology and a team of highly qualified staff, Qatar Airways Cargo can now offer healthcare companies and their logistic partners a state-of-the-art service for shipping temperature-sensitive pharmaceuticals all over the world, while maintaining the integrity and quality of their products throughout the supply chain."
In January 2014, Qatar Airways Cargo launched QR Pharma which is an air freight service for pharmaceutical and healthcare products. QR Pharma offers both, active and passive solutions. The active solution provides temperature-controlled containers, which are designed to maintain a constant temperature throughout the entire transportation chain, and the passive solution keeps the product within a defined temperature band at all stages of the journey.
As an industry leader, Qatar Airways Cargo offers the fastest airline transfer at Doha through its Quick Ramp Transfer (QRT) solution. It is the only carrier in the Middle East to offer refrigerated or 'reefer' truck services for ramp transfers at its home hub. Sensitive commodities are collected from and delivered directly to the aircraft by specialised temperature-controlled vehicles, ensuring that the cool chain process is seamless, thereby eliminating risk to temperature exposure.
Qatar Airways Cargo serves more than 40 exclusive freighter destinations worldwide via its Doha hub and also delivers freight to 146 key business and leisure destinations globally on 146 aircraft. The Qatar Airways Cargo fleet now includes five Airbus 330 and seven Boeing 777 freighters. At the Dubai Airshow 2013, Qatar Airways placed a firm order for five new Airbus A330-200 Freighter aircraft. Also included in the order were eight additional A330-200F options, for a total of 13 aircraft. At the recent Farnborough Show, Qatar Airways announced its intent to order four B777 Freighters and options for four more.
For more information, please visit: http://www.qatarairways.com/uk/en/press-release.page?pr_id=pressrelease_140115_basel_cargo