Q&A: Sebastian Mamro of PROS on big data problems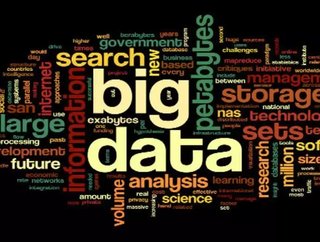 Follow @SamJermy Follow @SupplyChainD Q: Why do organisations that work in the supply chain sector have "big data problems"? A: The bigge...
Q: Why do organisations that work in the supply chain sector have "big data problems"?
A: The biggest challenge in the service parts sector is the sheer amount of different products that companies have to support. When you sell all those products in multiple countries and through multiple different channels as well, then the problem becomes worse. 
All companies in the supply chain sector can face this challenge. The main issue is that companies don't use the data that they have to improve their performance and keep their sales strategies current.
Big data can be used to give guidance to individuals across the whole chain. By getting the right prices in place from the start, sales people can avoid the risk of margin erosion or proposing deals at prices that are too high. Ultimately, big data helps them make better decisions.
Q: How can companies make use of big data better?
A: Big data as a technology is such a nebulous term, but what it delivers is more tangible. For example, rather than guessing what a customer wants and how much they are willing to pay, streamline the quoting process by allotting products to specific categories and menus. This can also include recommendations for what other customers bought. 
Not only does this make things easier for the sales person, it also improves the experience for the customer. They can get real-time feedback on the price they will have to pay, and why. What big data provides is the opportunity to look at what customers are willing to pay, and provide sales people with the right guidance during their negotiations.
Q: What are the next steps for companies to improve around how they price, quote and sell?
A: Start by looking at how your company operates and how you make decisions on sales. Based on this, you can start to model how those "best practices" get put together. As part of our consulting team, we also help companies to deploy best practices from the industry as a whole.
Following this, it's important to join up all the data sources that exist and that will impact on sales. This can be information from the Enterprise Resource Planning system, the Customer Relationship Management system, sales records, previous customer order history, external market data … all the potential sources that staff currently use when quoting.
This should provide a model based on what you currently do, as well as recommendations for improvements.
Overall, this is part of a cultural change – getting sales people to make use of data is not just a question of adding a new tool. They have to see how the whole process will make things easier for them, and reduce friction with customers. Ultimately, everyone has to see how using data will make sales and quoting processes easier, faster and more effective for them.
Answers by Sebastian Mamro, General Manager EMEA, PROS