Q&A with The Port of Shreveport-Bossier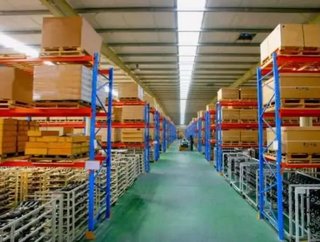 The Port of Shreveport-Bossier in Northwest Louisiana is not only one of the fastest growing ports in the United States, but also one of the most acce...
The Port of Shreveport-Bossier in Northwest Louisiana is not only one of the fastest growing ports in the United States, but also one of the most accessible.
The Port utilizes rail, river and roads, linking customers throughout the region to domestic and international markets. United Parcel Service (UPS) has said that next-day motor freight service from Shreveport-Bossier is capable of reaching almost 30 million people – making it a UPS top five market for next-day distribution.
Recently, Supply Chain Digital had the opportunity to catch up with James Pannell, the President of the Caddo-Bossier Port Commission, to learn about its history, challenges and future trends within the industry.
Tell us about the Port of Shreveport-Bossier
James Pannell (JP): In 1993, The Port of Shreveport-Bossier began with a single movement of stone and four pressure vessels from Beaird Industries. Today, The Port of Shreveport-Bossier encompasses more than 2,250 acres of prime industrial real estate with large tracts of Greenfield sites immediately available for industrial development.
As one of the fastest growing inland ports in the nation, it is one of the most "accessible" inland ports because of its ideal location in relation to major interstate highways and the Red River. The Port of Shreveport-Bossier has garnered a reputation for its ease of business and for having some of the lowest utility rates in the country.
While other parts of the US are experiencing declines in manufacturing, the south is not only holding its own but also increasing its presence. Why?
JP: Since 2006, there have been 28 different energy-related projects announced in the south, with $1 billion in capital investment. That is a record that no industry sector has come close to competing with in our history. In 2008, the 14 largest projects in terms of capital investment were all energy-related deals.
Additionally, foreign-based manufacturing projects have embraced this area in record numbers. Since 2006, Samsung, Kia, Daimler, ThyssenKrupp, Toyota, Shintech, Rolls Royce, Mitsubishi, BMW, Volkswagen, Hitachi, Canon, Formosa Plastics and Severstal have all invested more than $1 billion each in facilities in the American South.
What are some of the challenges you face?
JP: "Louisiana has made great strides toward repositioning itself as the next great American state for business investment and economic opportunity," according to Stephen Moret, Secretary of Louisiana Economic Development. However, many business executives and site selection consultants still hold outdated images of our state.
As a result, the number one thing we must do to make our state more competitive is to expand awareness of Louisiana's recent pro-business reforms in workforce development, taxes, public education, governmental ethics, financial incentives, our legal climate and workers' compensation laws. Similarly, we recently created a turnkey workforce solutions program that has quickly become one of the best in the county.
We need to aggressively market these recent changes and upgrades globally to ensure that businesses are aware of all we have to offer.
What innovative technologies have you leveraged?
JP: We developed and began using a web-based database and wireless barcode scanner late last year. The database allows customers to log onto the secure site and view their car inventory. The scanner helps reduce errors and improves the data entry process for approximately 5,000 cars a year.
Earlier this year, we launched our new website – www.portsb.com – that has been designed to be the next best thing to an actual on-site visit to The Port of Shreveport-Bossier. Since its launch, we have received inquiries from across the United States and from countries as far away as China.
How has the current economic climate affected The Port?
JP: We have been incredibly fortunate here; in fact, in 2008 and 2009 we experienced significant growth. For example, in January 2009 we took receipt of an additional locomotive, allowing us to increase operations and improve reliability. In 2009, we had a 46 percent increase in rail tonnage.
What are your green or sustainable initiatives at The Port?
JP: Coming to work and walking around The Port feels more akin to a nature site tour than an industrial site. Because the Port of Shreveport-Bossier is a relatively young industrial site, we have managed to attract "smart" industries that operate from non-polluting energy platforms. In 2008, The Port of Shreveport-Bossier welcomed their newest industrial partner – Pratt Industries, the world's largest privately held paper and packaging company. Their Material Recovery Facility – or "MRF" – and their new waste paper recycling mill represent a $160+ million dollar investment and will produce product for Pratt's own internal consumption.
The new "MRF" accommodates a new single-stream recycling initiative, "Just Curb It!" which was successfully introduced in Shreveport last summer. The curbside recycling effort kicked off to a very successful start, collecting 900 tons of recyclables in just one month. The new waste paper recycling mill came on line in February 2009 and is designed to produce 100 percent recycled containerboard. It will consume 280,000 tons per year of mixed waste and 150,000 tons of old corrugated containers – feedstock that would otherwise be directed to a landfill. The mill will recycle up to 415,000 tons of waste paper every year.
In development is a re-use water line and re-use water pump house. The availability of gray water for The Port's manufacturing operations will allow for the conservation of potable water for the surrounding area, as well as for the City of Shreveport. This re-use water line will be very attractive to environmentally conscious companies involved in renewable energy and technology.
The Port is committed to working with and supporting our tenants as they develop their own Carbon Footprint initiatives. Many large distribution organizations are demanding that their suppliers provide their carbon footprint number to them. They know that suppliers who are addressing all avenues of cost savings will be in a better position to pass along savings on the products they manufacture and sell which, in turn, allows these large distribution giants to be more cost competitive with their customers.
Where do you see The Port in the next five years?
JP: North Louisiana's industrial customers benefit from some of the most competitive electric and natural gas rates in the US. In fact, Forbes Magazine ranks North Louisiana in its Top 5 Places in America for its "Competitive Cost-Of-Doing-Business", and in the Top 8 Places for "Job Growth".
The Port is young enough to plan our growth and be selective in the types of business and industry that build within The Port complex. Our existing tenants and our Board of Commissioners want to build on green technologies, rather than smokestack technologies. We believe there are significant advantages in branding ourselves as a "Green Port," and a "Smart Site." Our goal is to track in that direction.
As we look forward, we will be actively seeking manufacturing facilities that are related to renewable energy and technologies – manufacturing facilities that are good stewards of the environment and the communities in which they operate.