Proceed (With Caution) to the Cloud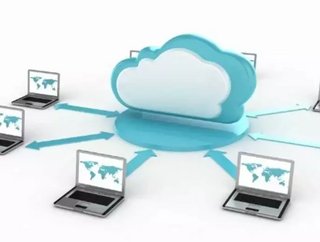 Written by Gerard O'Neill, Marketing Director for BT Global Services Twentieth-Century supply chains were characterised by rigid integration. Relat...
Written by Gerard O'Neill, Marketing Director for BT Global Services
Twentieth-Century supply chains were characterised by rigid integration. Relationships between raw-material suppliers, service providers and manufacturers were hard coded and systems based. Systems vendors, with product suites and modules that touched most of the departments around which businesses typically organised themselves, promised end-to-end visibility of information and with it, business agility.
The reality was different. The nature of these systems meant that onboarding new partners was slow and complex, requiring the support of expensive IT consultants. The more partners in the supply chain, the more systems there were that needed to be integrated. Feature-rich though they were, these systems also had many limitations. The limitations of individual systems compounded by the number of systems involved meant that the ability to access and exchange timely, accurate information across the supply chain remained elusive.
It wasn't only a matter of limitations. Basic differences in the architecture of systems meant that the status of operations and transactions could be reported differently, depending on which system was integrated. In sectors such as manufacturing, reconciling the differences between systems is compounded by the fact that many of them will sit outside the four walls of the company, in the hands of suppliers and business partners. The sentiment in manufacturing that business was successful because of its growth. Cynics suggested, with some truth, that IT served as much to hinder as to enable supply chain operations.
Outsourcing as a solution
As 21st-Century business cycles accelerate, the trend towards outsourcing operations to specialist third parties is evolving and morphing. A more flexible, transaction-based supply chain model is appearing – characterized by tight but flexible couplings between partners – that allow businesses to onboard and offboard partners more easily and thus enter and exit markets earlier and faster than ever before.
This new model finds its ultimate expression in the cloud. Internet-based cloud services enable businesses to connect to new partners and manage operations using the latest software available. This software (and the computing platforms that support it), is subscribed to on a per-use basis, managed and maintained by specialist providers with enormous resources and technical expertise at their disposal. They not only enable partners to connect painlessly to one another but can also provide them with systems and support for order management, billing, shipping, warehousing and other critical processes. And most importantly, with all transactional data captured in the same cloud, a single version of the truth is available.
Choose your system carefully
Cloud-based business and supply chain management are still relatively new concepts. When exploring a cloud-based system integration, it is wise to tread carefully. Much of the literature – particularly in the IT world – seeks to make a case for the cloud based on cost. It is certainly true that the use of cloud services necessitates that a business buy its own IT infrastructure. However, relative to the cost of big-ticket functions such as logistics, businesses tend to invest little in IT and many will find the cost case to be less than compelling.
The efficiencies that cloud-based services can undoubtedly bring to standardised processes need to be balanced against the risks. The collapse of a cloud-based supply chain service provider could prove ruinous for its clients. As could any lapse in security that saw the release of confidential data into the public domain. The opposite – a scenario in which all runs well – may be equally risky. This author recalls his blood running cold at the realisation that the third party to whom he outsourced certain operations would soon become the only entity capable of answering any questions on those matters, and would likely – indeed, did – levy additional charges for that "support." That is, with process enablement outsourced to a third party, skills once considered core to the business can disappear quickly. Once lost, they may be very difficult to replace or bring back into the enterprise.
Make sure you weigh up the risks
Explore the claims in a measured way. Engaging the service providers and working with them to identify routine, non-critical supply chain operations might be supported by cloud-based systems. Avoid exceptions-laden activities, and those that call for creative work-around. The one-size-fits-all nature of many cloud services will disqualify processes requiring the support of heavily customized systems. Processes that confer competitive advantage are unlikely to make good candidates and, most importantly, involve those business partners likely to feel the impact of any changes to the way that you run your operations.