Primark and Exel open distribution centre in Pennsylvania, USA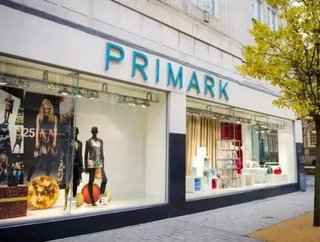 Follow @SamJermy and @SupplyChainD on Twitter. Primark, a leading European fashion retailer now establishing a presence in the north eastern United S...
Follow @SamJermy and @SupplyChainD on Twitter.
Primark, a leading European fashion retailer now establishing a presence in the north eastern United States, and Exel, the North American leader in contract logistics and a Deutsche Post DHL Group company, has announced the opening of the distribution centre in Bethlehem, Pennsylvania.
Bethlehem Mayor Robert Donchez led the ribbon-cutting ceremony for the facility, along with key executives including Paul Marchant, CEO of Primark; Jim Gehr, President of Retail and Transportation at Exel; and Dan McNutt, Senior Vice President of Retail at Exel.
Paul Marchant, said: "The entire team at Primark is thrilled to be opening our Bethlehem distribution centre and to contribute to this robust community. This centrally located facility is a cornerstone to our plans in officially launching our business in the north east and this opening marks a key milestone for the Primark brand."
Located at 2485 Commerce Centre Blvd., the depot occupies 677,080 square feet of leased space within Lehigh Valley Industrial Park VII and will be operated by Exel. The facility will provide approximately 100 jobs to those in the region. 
"I am honoured to welcome Primark into the community and to have Bethlehem supporting the thrilling expansion of this noted brand here in the US" said Mayor Donchez. "We look forward to this fruitful partnership as Primark continues to increase its presence in the Northeast."
Exel will manage the warehouse operations by leveraging Primark's proven operational and systems model that has been utilized by DHL Supply Chain in the UK and Europe for the past six years. In addition to managing the facility, Exel will be responsible for transporting merchandise to Primark's stores.
"We are excited to support Primark's stores in the Northeast and help them grow their fashion brand in another market," said McNutt. "With Exel managing the distribution centre and transportation services for Primark, the company can focus on their customers."
The new depot will serve as Primark's distribution centre for the Northeast, where the company plans to open eight retail stores by the end of 2016. Primark's first U.S. store launches September 10th in Boston's iconic Burnham Building, Downtown Crossing, with a second store opening planned in King of Prussia in November. Upcoming Primark locations include Burlington Mall (Burlington, Mass.), Danbury Fair (Danbury, Conn.), Freehold Raceway Mall (Freehold, N.J.), South Shore Plaza (Braintree, Mass.), Staten Island Mall (Staten Island, N.Y.) and Willow Grove Mall (Willow Grove, Pa.).
Primark is one of the largest clothing retailers in Europe, offering customers quality, up-to-the-minute designs at value-for-money prices. It has 290 stores and employs over 62,000 people in the UK, Republic of Ireland, Spain, Portugal, Germany, the Netherlands, Belgium, Austria and France. Primark, which is a subsidiary of Associated British Foods plc, was founded in June 1969 in the Republic of Ireland. In 2006, Primark opened a store in Madrid, Spain, its first in Continental Europe, and now operates from 11 million square feet of selling space across nine countries. There are five distribution centres in Europe– one in the Republic of Ireland, two in the UK, one in Spain, one in Germany.
Primark has been ranked a Leader by the UK's Ethical Trading Initiative since 2011, and in 2014 Greenpeace's Detox campaign recognised Primark as a leader on the issue of chemicals management.
Exel is the North American leader in contract logistics, providing customer-focused solutions to a wide range of industries including automotive, consumer, retail, engineering and manufacturing, life sciences and healthcare, technology, energy and chemicals. Exel's innovative supply chain solutions, skilled people and regional coverage bring together all aspects of contract logistics in addition to a wide range of integrated, value-added and specialist services. Exel is a wholly owned entity of Deutsche Post DHL Group, the world's leading logistics group. For more information, visit www.exel.com.
For more information, follow @Primark on Twitter.