Portek goes live with Epicor ERP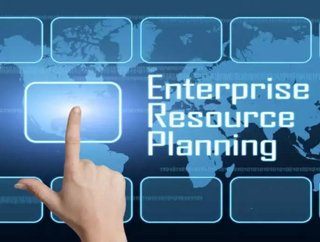 Epicor Software Corporation, a global leader inbusiness software solutionsfor manufacturing, distribution, retail and services organisations, has annou...
Epicor Software Corporation, a global leader in business software solutions for manufacturing, distribution, retail and services organisations, has announced that Singapore-based port equipment engineering solutions provider Portek Systems & Equipment Pte Ltd (Portek), a wholly owned subsidiary of Portek International Pte Ltd, has gone live with the Epicor next-generation enterprise resource planning (ERP) solution.
Portek has deployed Epicor ERP in Singapore to streamline its engineering business operations into a single platform. The new operational environment will bring greater synergy and lay the foundation for the company's future growth into a more agile and efficient organization.
The new ERP enhances Portek's business management and planning with its easy-to-use reporting and cost analysis tools. 
Since implementation, overall efficiency and effectiveness has increased as decisions can now be made quickly and in a more informed manner. The solution has also resulted in greater control across Portek's companies as business process compliance and re-engineering can now be easily monitored and implemented.
"We are impressed with the technology that Epicor ERP is built on," said Tok Soon Chong, CEO of Portek Systems & Equipment.
"With Epicor ERP in place, we now have a complete view of project and information flow across our value chain. We can also drill down into project details, providing us with the ability to make informed decision quickly, allowing us to be more responsive and agile. Project turnaround time is now significantly reduced and strict regulation standards easily met."
The new ERP solution has also eliminated much of the manual and duplicate data input that used to be a part of Portek's operation. This ensures higher integrity of data and faster reporting. Most importantly, all of the information Portek requires to closely monitor operations are available through a single dashboard.
The Epicor implementation began in June 2013 and was completed within six months, with plans to further roll out the same solution across its offices in Hong Kong, Malaysia and Indonesia. With its operations now tightly integrated, Portek is ready to strengthen its globally expanding operations.
Tok continued: "Epicor ERP forms an integral building block in Portek's IT Master plan to enable the company to deliver operational efficiencies and reduce business costs through innovation. Developed on another important building block, namely the Business Process Review exercise conducted by PwC, Epicor ERP will now provide us with good visibility into our operations and performance. We look forward to the system delivering even more value to the company.