Policing Supply Chain Pollution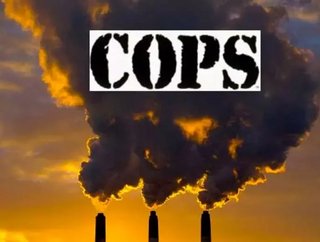 With sustainability on everybodys lips, the global supply chains so-called 'externalities are more important to address than ever. But putting po...
With sustainability on everybody's lips, the global supply chain's so-called 'externalities' are more important to address than ever.  But putting pollution management into practice will mean understanding the decision-making process of supply chain officers – and that's where business leaders have to be in 2012.
The intuitive sense that managers do only as much waste treatment as regulations mandate is sadly well-founded.  That said, the data also shows that companies can be extremely aggressive with sustainability strategies if the bottom line gains become clear.
SEE RELATED STORIES FROM THE WDM CONTENT NETWORK:
·         Apple supply chain under fire from Change.org protest
·         Homeland Security announces supply chain crisis plan
Click here to read the latest edition of Supply Chain Digital
It's the kind of trend that's encouraging to both environmental activists and industry leaders.  Activists have the opportunity to educate and inspire businessmen to act, which is what they do best; and businessmen have the opportunity to make more money, which is what they do best. 
As frustrated critics have long pointed out, we're all in the same boat when it comes to pollution control.  Every year businesses discover more profits lost to wasteful supply chain practices, and every year the community has to deal with all that unnecessary waste.
It's about time we all started agreeing on something, especially when the stakes are so high – and the way out is obvious to all.