Peugeot negotiating sale of Gefco to Russian Railways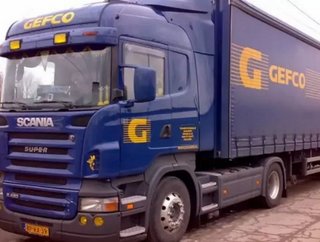 Follow @WDMEllaCopeland French car manufacturer PSA Peugeot Citroen is in talks to sell a 75 percent stake in its Gefco logistics division. The compan...
French car manufacturer PSA Peugeot Citroen is in talks to sell a 75 percent stake in it's Gefco logistics division.
The company is in exclusive talks with Russia's state railway monopoly to sell the stale for 800 million Euros ($1 billion) in a move to lower debt and shore up its finances.
SEE RECENT STORIES FROM THE WDM CONTENT NETWORK:
Gefco, which is Peugeot's most profitable unit, ships Peugeot and Citroen cars around the world, and also handles logistics for Peugeot's alliance partner General Motors.  Before any sale of it's shares, Gefco would also pay a special dividend of 100 million Euros to Peugeot as part of the deal.
In addition to potentially selling one of its few saleable assets, the car maker has also announced thousands of job cuts and the closure of a plant near Paris. The company is currently struggling with a tough car market in the EU to and too high production.
According to a source from Reuters, Russian Railways outbid rivals in earlier stages of negotiation. In an online statement by Peugeot, the sale to Russian Railways will allow Gefco to diversify its business base and contribute to the growth of its turnover, therefore 'creating a global leader in diversified industrial supply chain logistics.'
 'GEFCO, thanks to this transaction, would further enhance its geographic expansion strategy in China, India and Latin America, but also accelerate its growth in Eastern and Central Europe, particularly in Russia. RZD and GEFCO would propose unrivalled logistics services between Europe and Asia,' the statement continued.
If the agreement goes through, Gefco would remain headquarter in France and it's management team would stay the same, with Luc Nadal continuing to serve as president, according to Peugeot.