Peel Ports Group Rebranding of its Logistics Branch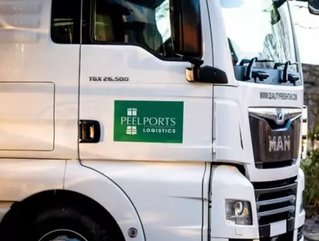 UK supply chain company Peel Ports has rebranded the previously acquired Quality Freight to Peel Ports Logistics while experiencing supply chain pressures
Peel Ports Group, a UK port owner, has acquired Quality Freight, which prides itself with 30 years of experience and many depots across the UK and Ireland. Peel Ports has explained this acquisition comes as part of its 'vertical integration strategy', as Quality Freight becomes rebranded to Peel Port Logistics. 
Peel Ports' Logistics Capabilities 
The newly branded logistics company operates a fleet of 25 trucks from its base at Ellesmere Port and has recently acquired another base at Runcorn docks, where work is underway to create 3 acres of space for cargo. There are also links to Peel's shortsea shipping and feeder operations, BG Freight Line. 
According to Sebastian Gardiner, Managing Director of Peel Ports Logistics, the ability to operate a vertical integration strategy has become more important for the company over the past year. "Shortsea shipping has a great need for vertical integration. BG has the inherent capacity capability but clearly needs co-operation in onward transport," says Gardiner. 
"In the early part of last year, BG was struggling to get haulage, but with our transport hub, that situation changed, and we are now doing 85-90% of BG's transport out of Liverpool. This drives more value across the quay, as well as meaning BG is no longer relying solely on third-party hauliers. Now we are being approached by deepsea carriers."
Increasing Pressures in Logistics 
Due to recent changes in the UK, as a result of Britain's exit from the European Union (EU), the UK has experienced a decline in the number of drivers. "There are challenges – the number of European drivers has clearly declined since Brexit, which means a bigger pull on UK drivers, although we do have quite a high retention rate because [there is] a lot of local hinterland traffic," says Gardiner. 
Peel Ports previously set out to recruit more personnel and seems close to meeting its target of employing 150 stevedores for its container operations. "Whether we recruit more will depend on demand, but we do know the congestion was a real issue – the Liverpool value proposition only works if the hauliers can get the cargo efficiently," says Stephen Carr, Group Commercial Director, Peel Ports. According to Carr, the driver shortage has supported Liverpool's argument that cargo owners should use ports that are closer to their markets. 
The company has also highlighted that changes to the nature of shipments may result in developing its operational methods. "Lower-value materials that can't afford the high freight rates commanded by containers these days are switching back to the bulk mode," Gardiner explains. "This is beginning to create pressure in the bulk market, which we can support, as we do around 300-400 ship charters a year." 
The UK bank holiday provoked some disgruntlement from some hauliers who experienced delays due to the busy period. After some backlash about the delays, a Peel Ports spokesperson explained the company is confident that lead times will return to normal. 
"As with all UK container ports, we know demand usually peaks post-Bank Holiday weekends, as while we are open and operating, many of our port users are working on a condensed week of just 4.5 days compared to the usual 5.5 days. [Despite opening] on the Bank Holiday Monday to alleviate some of this demand, we still only received a total of 91 haulier transactions – well below the average for a typical Monday," the spokesperson explains.
For more supply chain insights, check out Supply Chain Digital magazine.