Paypal leads $41m round for Indian logistics firm Shiprocket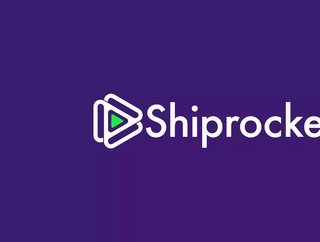 Indian logistics platform Shiprocket raises $41m in funding led by Paypal, fuelling expansion into the Middle East
Indian logistics platform Shiprocket has raised more than $41.3m (Rs 305 crore) in the first step of a Series D funding round co-led by Paypal Ventures, the payments giant's venture capital arm. 
It is the New Delhi-based logistics firm's biggest single round by far, and brings its total funding to $94m, including a $27m Series C in February 2021. Co-leading the round is existing investor Bertelsmann India Investment, with further involvement from Info Edge Ventures, March Capital, and Tribe Capital, among others. 
The fresh capital will be pumped into Shiprocket's growth strategy, including expansion beyond India and Asia into the Middle East, beginning in Saudi Arabia. 
"Shiprocket has excelled by focusing on building products that solve major logistical problems for businesses as they scale, much like PayPal has supported merchants with payments," said Marc Donnadieu, director, PayPal Ventures. "We're thrilled to join Shiprocket as an investor and support the development of its tools that will continue to shape the dynamic commerce ecosystem in India for years to come."
What is Shiprocket? 
 
Launched in 2017, Shiprocket is an automated shipping platform. It connects creators, retailers and other commercial businesses with online marketplaces and carriers. The software integrates with Shopify, Amazon, Ebay and a variety of other ecommerce platforms, connecting sellers with carriers including India's own Delhivery, FedEX, BlueDart, DHL, and more than a dozen others. 
The company says it serves more than 100,000 sellers, and processes more than 5m deliveries a month. It covers 29,000 pin codes across India, and will soon look to expand into other territories around the world. 

Shiprocket in India's Growing D2C Market 
Shiprocket is particularly popular with direct-to-consumer (D2C) brands, a growing segment that represents around 15 per cent of India's ecommerce market, and which is expected to become a significant driver behind the region's online retail boom. 
"This is projected to grow to 30-35 per cent in the next five years," said Saahil Goel, Shiprocket's co-founder and CEO. "Shiprocket is democratising best-in-class experiences for hundreds of thousands of e-commerce brands that are shipping millions of items per month through our platform today.
"We wish to extend a very warm welcome to PayPal Ventures and Info Edge Ventures and thank them for joining us on this journey along with our existing investors," he added. 
According to IBEF's India E-Commerce market report, the Indian ecommerce market is set to grow to $99bn by 2024, more than triple its $30bn valuation in 2019. By 2034, IBEF forecasts India to surpass the US by 2034, becoming the second largest ecommerce market behind only China.