Part one: Untangling the retail supply chain with real-time analytics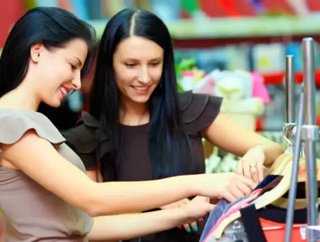 by Dr Dale Skeen Retail supply chains are longer and more tangled than ever before – the complexity of the data sets and the management of far...
by Dr Dale Skeen
Retail supply chains are longer and more tangled than ever before – the complexity of the data sets and the management of far- flung suppliers coupled with high customer expectations around service and reliability are taxing traditional approaches to supply chain management to their limits.
Supply chain analytics and management plays a significant role not only in a retailer's cost structure and profitability but also in the quality of the customer experience. Buyers will no longer tolerate delivery problems or out-of-stock inventory – retailers that can't live up to impeccable order delivery and perpetually in-stock inventory can't count on loyalty to keep customers in the fold. 
How significant is the attrition risk? A study released by Capgemini in November, 2013 revealed that a full 89 percent of consumers stated that they would shop a different retailer in the future if an order arrived later than expected, and 73 percent reported that they would purchase an item from a different retailer than originally planned if that item wasn't in stock. 
These statistics are sobering, and the magnitude of the potential business impact around fulfilment issues and inventory availability is clear and significant.
The problem with traditional retail supply chain management is three-fold.  First, existing solutions can't deliver end-to-end visibility across an increasingly complex supply chain. 
Second, with heightened expectations around service quality coupled with customers shopping both online and traditional channels in concert, the integration between discrete online and traditional retail business units has become critically important. 
Third, the demand fluctuations created by both predictable seasonal requirements as well as unforeseen happenstances can lead to supply chain disruption.
This is where real-time data analytics comes into the picture.  If you're able to track and trace events across a siloed supply chain in real-time, you achieve end-to-end visibility throughout the supply chain and the agility and flexibility required to manage both peak requirements as well as unexpected disruptions.
Put simply, if you're analysing data after the fact, you can't pinpoint problems and make adjustments fast enough to prevent missed deliveries and out-of-stock situations before they impact the customer. However, when retailers can analyse streaming data, they are able to make better predictions, decisions and adjustments in real-time, before the customer experience is negatively affected.
How do streaming data analytics capabilities empower large-scale retailers to improve supply chain management? 
End-to-end visibility and coordination throughout the supply chain
Retail businesses grow and thrive through adding stores, items, online businesses and new suppliers, all of which increase supply chain complexity. However, while these evolutions are critical to growth and success, each additional component further tangles the supply chain web through increased interdependencies, siloed systems and communication gaps. 
A streaming data analytics solution can not only provide a retailer with an up-to-the-minute and comprehensive view of all facets of the supply chain, but it can also let them collect, correlate, analyse and act on data from diverse sources and systems in real-time.
How does this play out in the real world?  Let's say that you're operating a quick-serve restaurant chain and you need to distribute perishable goods at regular and frequent intervals to thousands of stores across the country. 
You rely on a network of regional suppliers to provide specific goods to various territories, and you aggregate supplier shipments in your distribution center to deliver to your storefronts. Your orange juice supplier gets stuck in a road block and can't make it to the distribution center in time to load the store-bound truck that's stocked with other perishable goods and scheduled to depart within the hour.  What happens next?
If you're analysing supply chain data after the fact, you find out about this problem when store #1452 calls in to headquarters to report that there was no orange juice on the delivery truck.  Then you receive a series of similar calls from stores on the same route. No orange juice. No back stock. What do you do?
The reality is that these stores will open up the next morning with no orange juice, and for those customers who expect their daily dose of freshly squeezed citrusy goodness, this will be cause for significant disappointment and lost confidence. Not good. 
However, if your supply chain management solution includes streaming data analytics capabilities, you become aware of the delay in real-time and your system orchestrates a workaround solution such that these stores receive their orange juice in time for tomorrow's morning rush. 
Read part two tomorrow
Dr Dale Skeen co-founded Vitria with Dr Jo Mei Chang in 1994 and oversees the technology direction of the company. Dr Skeen is credited with inventing distributed publish-subscribe communication, commonly used in stream processing, and holds over a dozen patents in stream processing, streaming analytics, and BPM.
He designed and built his first large-scale, stream processing system more than 25 years ago to support high-speed trading at one of the world's largest investment banks and has contributed to 10 books and written numerous journal articles on distributed computing.
Prior to co-founding Vitria, Dr Skeen was the co-founder of TIBCO Software, where he served as the Chief Scientist. He has held faculty positions at the University of California, Berkeley as well as Cornell University, and has a Ph.D. in Computer Science from the University of California, Berkeley.