Part 2: how will supply chains change in 2014? By DHL Supply Chain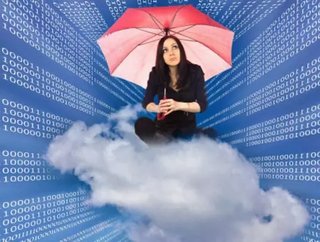 By MarkPatterson (pictured, right), Vice President of Innovation and Product Incubation atDHL Supply Chain Use cloud computing to improve resiliency T...
By Mark Patterson (pictured, right), Vice President of Innovation and Product Incubation at DHL Supply Chain
Use cloud computing to improve resiliency
This year will be the year of cloud computing for logistics and warehouse operators. This will build on the ability to host your IT supply chain programs online, rather than on physical computers in multiple locations.
Cloud computing gives us the ability to set up warehouse and logistics operations quickly in areas where we may not have an established infrastructure, creating a 'warehouse in the cloud'. As long as there is a physical site, you can access software and data that's in the cloud and set up operations. This drastically speeds up the time taken to deploy IT systems and get operations up and running, as well as improving your supply chain's long-term efficiency, resilience and agility.
Rising demand for replicable, consistent processes
Another trend for 2014 will be an increased drive to replicate consistent operations across sites, countries and regions. This is a difficult challenge for logistics operators, but one that our customers are demanding from us.
The rise of big data will help firms in all sectors understand where the differences in their processes are hindering operations, and will therefore help them rectify those issues. Clear operational methodologies will also enable supply chains to establish consistent processes, as technology, data and leadership will make it easier for processes to be replicated and deployed locally and globally. 
The obstacles to creating consistency will differ between sectors, although I'm expecting companies in all industries to be striving to achieve this. In the consumer and retail sectors, the challenges will be around costs of raw materials, market share and competition. Technology firms will focus on cost control, competitiveness, and speed to market."
Emerging markets have become global players
Emerging markets will continue to influence the supply chain throughout 2014 and beyond, although we are reaching the point where it is no longer appropriate to refer to somewhere as economically powerful as China or India as an emerging market.
Consumers in these economies are spending more and more on retail products as they seek to emulate the lifestyle of people in established markets. Emerging markets are becoming a powerhouse of local consumption of international products. Jaguar Land Rover, for example, reported record sales in 38 countries in 2013 including Russia, Brazil and Korea, with sales also up 30 percent in Asia-Pacific (including China).
Companies who want to expand their businesses into new markets will face a number of supply chain challenges, including infrastructure setup, political issues, security issues, health and safety problems, tax compliance, and import duties.
Urban deliveries are becoming more complex
The final trend we're watching for 2014 is the increasing complexity of logistics in urban areas. There are two forces driving this trend: cities are setting higher environmental standards; and consumers are migrating away from out-of-town hypermarkets to local convenience stores.
Cities are getting bigger and more congested. Old cities – such as London, Paris and Istanbul – are struggling to cope with the volume of people and traffic, and are therefore pressuring users to become more ecologically responsible. Planners of new cities are trying to make them environmentally friendly from the beginning. Retailers, manufacturers and logistics companies therefore need to work together to make their deliveries more environmentally friendly: through using alternative vehicles, load sharing or other innovative solutions.
Particularly in Western Europe, there is an emerging new trend for consumers to shop at convenience stores in railway stations, petrol stations and on high streets. How can we serve these stores, with the right mix of products – including, increasingly, items that customers have ordered online for collection in-store – while maintaining safety and environmental standards? This is a big question that retailers and logistics companies will need to work together to solve in 2014.
Although the impact of each of the trends I've discussed will vary for each individual business, it's highly likely that your supply chain will have to adapt to at least one of these trends next year," says Patterson.
About the author
Mark Patterson and colleagues often express their expert views on the supply chain industry through out the year at https://www.dhlsupplychainmatters.dhl.com/