Part 1: PROS on supply chain sales and data, what to do next?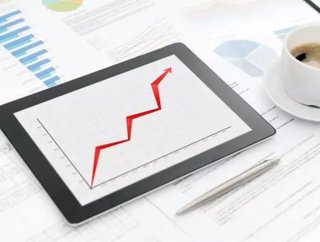 By Sebastian Mamro, General Manager, EMEA,PROS Sell solutions not just products In part #1 of this article, I covered how companies are starting to use...
By Sebastian Mamro, General Manager, EMEA, PROS
Sell solutions not just products
In part #1 of this article, I covered how companies are starting to use their existing big data in order to sell more effectively. In this part, I'll cover how this ability to analyse sales and pricing more accurately can be beneficial for sider business performance.
Once you start looking at pricing as a company-wide skill, it can deliver greater returns. Far too many companies with global supply chains still rely on traditional cost-plus models when pricing their products.  The problem with this approach is obvious when you consider that the cost of materials and labour that make up a product item are only a part of the total value delivered to a customer.  Payment terms, packaging and bundling, freight charges, and even currency exchange rates all play a part in the benefit provided to a customer and should be reflected in the price.  The challenge comes from incorporating all these factors into a practical system that sales can use in the field when pricing products as part of contracts or negotiated deals.
Organisations can change the sales force mindset from selling a product strictly on price to selling a solution with added value by integrating "cost to serve" calculations into pricing for negotiations and deals. On-site quoting software that utilises the big data from customer systems can give sales people the information needed to properly price a set of products and services for each individual customer in order to maximise value and profitability.
This can significantly improve sales negotiation effectiveness by giving sales people the information they need to genuinely sell a solution.  It allows them to construct the highest value deal within a disciplined framework that enables them to combine or unbundle products, make substitutions, change payment terms, adjust currency exchange rates and upsell and cross-sell more products, all to suit the individual customer's situation.  Most important, it gives the sales force the ability to demonstrate why a certain price is justified based on the specific value it delivers to the customer.
Give your sales force timely, useful information
We are seeing more companies than ever before build internal teams that focus on pricing across their organisations. This includes appointing Chief Pricing Officers to make the link between procurement and sales teams and investing in technology that enables them to outperform their competition in creating the vital connection between data and sales effectiveness.
By implementing strategies such as the Leader-Follower pricing approach and selling products as solutions incorporating the concept of "cost-to-serve," organisations can unlock the potential of big data they already collect through procurement and customer management systems.  Insights gained from these strategies can then be delivered to the sales force at the point of negotiation so they can be much more knowledgeable---and therefore much more effective---in securing better prices and margins.