ParceLive: IoT and real-time parcel tracking technology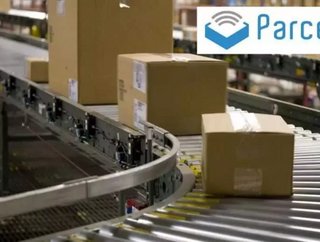 Internet of Things innovatorHanhaa, today announced that itsParceLivedevice and monitoring system is entering the next phase of deployments with leading...
Internet of Things innovator Hanhaa, today announced that its ParceLive device and monitoring system is entering the next phase of deployments with leading logistics customers and partners. The company also announced a strategic funding round, led by European packaging materials giant, BillerudKorsnäs AB.
Alongside existing investors, the strategic investment was led by BillerudKorsnäs Venture AB, a subsidiary to BillerudKorsnäs, which offers smart and sustainable solutions for the global packaging market. This investment is part of a long-term objective by BillerudKorsnäs to seek synergies by investing in early-stage companies having innovative packaging-related solutions. The funding and global support will help Hanhaa expand its team and allow it to focus on bringing its innovative ParceLive service to market.
"The ParceLive technology fits our long-term objective of bringing value-adding digital services into the packaging industry, which we refer to as the 'Internet of packaging'," said Anders Persson, Managing Director at BillerudKorsnäs Venture. "ParceLive also addresses sustainability concerns in a way that support BillerudKorsnäs' strategy of challenging conventional packaging for a sustainable future."
Designed for tracking high-value, fragile, and time- or temperature-sensitive packages, ParceLive is a postcard-sized device that is inserted into a parcel at the point of distribution. By monitoring several key factors, the device allows both sender and receiver to monitor the exact location and condition of their package in real-time.
Beyond highly accurate GPS tracking, ParceLive also tracks and records the temperature and humidity experienced by a parcel, an accelerometer identifies if it has been dropped, and light detection tells the monitoring system when the parcel has been opened. 
With a unique business model, ParceLive provides senders with a risk-free option for real-time parcel tracking. ParceLive is a subscription service and the devices are rented, rather than owned by the sender. Responsibility for the devices, including return, maintenance and charging, is handled by Hanhaa.
Following a series of successful pilots, ParceLive is entering public engagements with logistics companies including Sigma Retail Solutions and Avarto Bertelsmann; just two of a growing network of partners that serve some of the world's most-recognized brands.
The industry rollout will be officially launched on January 30th at an event at Hanhaa's London headquarters, where attendees will be able to see the results of the ParcelLive pilots and learn how the disruptive technology addresses growing industry challenges with a bundle of new innovations.
"We are excited to be involved in the ParceLive rollout – this technology provides our Supply Chain Team with much richer data that we can apply to service level improvement," said Andrew Gaunt, supply chain manager at Sigma Retail Solutions, which handles shipping for Boots, ASDA and Kmart among others. "This not only allows Sigma to track essential deliveries to tight project timescales but also improves client confidence with regular updates on location and the condition of parcels."
The first wave of the rollout will involve 500 ParceLive devices tracking real parcels on their journeys across the world. The company is on track to produce 20,000 units for general availability by mid-2017.
"With global parcel shipping volume forecast to grow by 20% percent by 2018, and an increasing reliance on third-party logistics providers, businesses are under increasing pressure to improve the delivery process," said Azhar Hussain, Founder and CEO, Hanhaa. "We are delighted to see ParceLive entering the retail distribution networks of some of the world's leading brands and logistics service providers. We are very confident that these relationships will grow exponentially when they see how ParceLive transforms their business."
ParceLive helps in three key areas:
Customer service. Access to real-time data keeps the receiving customer informed and happy, and reduces the customer support burden.
Dispute resolution. Disputes leading to chargebacks can now be resolved with hard data and will lead to reduced insurance premiums.
Network optimization. Costly bottlenecks or locations at which specific incidents are occurring with shipments can be easily identified and rectified.
ParceLive's deployment follows a successful pilot with partner Arvato Bertelsmann, which manages the return of ParceLive devices (sent back by the parcel recipient) in addition to using the system for its own clients' parcel tracking.
"We have a lot of customers in the high-tech industry, healthcare industry and the automotive industry who have the need to track the location and condition of their parcels anywhere in the world," said Marc Kleimeyer of Arvato Bertelsmann. "The ability to get this much information on our shipments at this big a scale is very exciting."
The January issue of Supply Chain Digital is live!
Follow @SupplyChainD on Twitter.
Supply Chain Digital is also on Facebook.