Panasonic acquires DHL Software Solutions business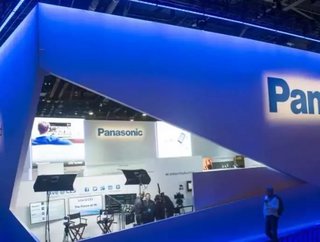 Follow @SamJermy and @SupplyChainD on Twitter.Panasonic System Communications Company Europe (PSCEU) has announced the acquisition of DHL Digital Soluti...
Follow @SamJermy and @SupplyChainD on Twitter.


Panasonic System Communications Company Europe (PSCEU) has announced the acquisition of DHL Digital Solutions, a team within DHL Specialist Services UK, part of the world's leading postal and logistics group, Deutsche Post DHL.

The new company born from this acquisition, Panasonic Business Software Solutions Europe, offers advanced software for the control and management of logistics and supply chain.

A total of 13 members of the UK based DHL Digital Solutions will join the new Panasonic organisation and will integrate the logistics software, with Panasonic hardware, to provide deep expertise in system solutions integration to clients across Europe.

The acquisition includes a total of six software solutions packages, currently being utilised by DHL in the UK.

One example is ASC, a stock consumption tool, designed to systematically collect and analyse data on food and bar consumption, which adds value to an airline operation. This predicts the likely requirement on any given flight, reducing stock levels, the weight of the aircraft, fuel burn and carbon emissions.

Other solutions acquired include:

·        Premis – A labour management tool built and implemented to capture data from warehouse management and time and attendance systems.
·        MediaTrak - a web based asset tracking solution, designed to accurately record the movement and location of media types across a multi-site operation.
·        Pulse – The DHL Pulse survey kiosk is a real-time pulse check, for customer or employee opinions on specific topics.
·        Styleflow – A smart consolidation tool for managing and combining deliveries in to controlled and restricted areas, such as airports.
·        HomeSmart – Smart order fulfilment software that helps forward planning of consolidated home deliveries to take account of factory lead times.  

PSCEU Managing Director Masaki Arizono said: "The establishment of Panasonic Business Software Solutions Europe is an important step towards our strategy of offering business customers a one-stop-shop for the design, roll out and operation of their business solutions.

"When combined with our direct account approach and project management capabilities, our enterprise customers can roll out solutions faster and with less risk. We think this is unique in the industry."
 
PSCEU is the European branch of Panasonic Systems Communications Company, the global B2B division of Panasonic. With around 400 staff, PSCEU is made up of five product categories: Communication Solutions, Computer Product Solutions, Professional Camera Solutions, Security Solutions and Visual System Solutions.
Panasonic Corporation is a worldwide leader in the development and engineering of electronic technologies and solutions for customers in residential, non-residential, mobility and personal applications. Since its founding in 1918, the company has expanded globally and now operates around 500 consolidated companies worldwide, recording consolidated net sales of €57.74 billion for the year ending March 31, 2014.
For more information about Panasonic, please visit: http://panasonic.net