Panalpina Group announced 'disappointing' results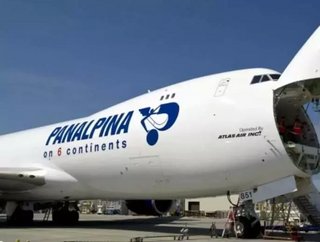 The Panalpina Group has reported 'disappointing full year results for 2012, reporting gross profits that were detrimentally affected by Air Freig...
The Panalpina Group has reported 'disappointing' full year results for 2012, reporting gross profits that were detrimentally affected by Air Freight and weak European imports. 
Net forwarding revenue increased by two percent in 2012, whilst Group profits fell by one percent to CHF 1,465 million. Despite these negative results, the group recorded progress in their logistics and ocean freight concerns, recording a solid organic gross profit growth of eight percent for Logistics, and five percent in Ocean Freight, which grew twice as fast as the market, with volumes reaching a new high of almost 1.4 million shipped containers.
According to a summary statement by Panalpina, higher costs and various non-recurring changes totalling CHF 114 million impacted the bottom line in 2012, resulting in a group loss of CHF 70 million.  Positive results in the Ocean Freight and Logistics sectors were overshadowed by a setback in air freight recovery, where gross profit decreased by nine percent.
Our 2012 results are unsatisfactory," said CEO Monika Ribar. "We did not manage to compensate for the setback in Air Freight. In Ocean Freight and Logistics we considerably expanded our business despite a slowing market growth, but it was simply not sufficient. On the cost side we did not react fast enough."
Regional Results
The region Americas recorded gross profit growth of 3% to CHF 444 million. U.S. imports slowed in the fourth quarter of 2012 but were comparatively strong over the whole year. Latin American imports and exports slowed but still grew. European imports, particularly from Asia, as well as exports, were weak throughout the year. The EMEA region recorded a gross profit of CHF 716 million, 2% less than in 2011. In Asia Pacific gross profit decreased by 3% to CHF 304 million in 2012.