Orange selects E2open to provide end-to-end supply chain visibility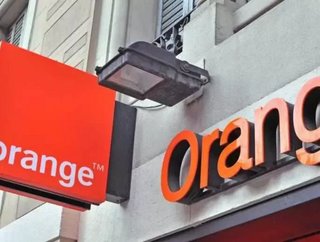 Follow @SamJermy and @SupplyChainD on Twitter. E2open today announced that Orange, one of the worlds leading telecommunications operators, has select...
Follow @SamJermy and @SupplyChainD on Twitter.
E2open today announced that Orange, one of the world's leading telecommunications operators, has selected the company to enable global supply chain visibility and enhanced supplier collaboration. Utilizing E2open's collaborative supply chain management (SCM) solutions, Orange will benefit from increased planning and execution effectiveness to enable continuity of supply, thus driving further value to its global customer base and improving overall supply chain performance.
With this partnership, E2open's cloud-based solution provides Orange with the following benefits: Collaborative supply planning and shared forecasts with suppliers, improved order management and logistics including in-transit visibility, exception-based management, user dashboard, customised notifications, near real-time visibility and advanced collaboration and supplier KPI measurements.
Patrice Cointe, Group Supply Chain Director at Orange, said: "At Orange, our supply chain strategy focuses on our multi-tier supplier collaboration and process innovation. We selected E2open as our platform to achieve end-to-end visibility, connectivity and collaboration across our global supply network. 
"With real-time information and a focus on exceptions, we can simplify our approach and effectively respond to the demand requirements of our customers and channel partners in a timely manner."
Global telecom providers view their supply chains as a source of competitive advantage in a complicated marketplace of changing industry standards, increased customer expectations, and complex outsourced relationships. E2open has implemented solutions for a number of leading telecom providers by delivering rapid time-to-value with collaborative solutions to orchestrate the extended trading partner network.
Michael Lindner, Vice President and General Manager at E2open, said: "Companies focused on optimal customer experience for brand loyalty and retention are looking to their supply chains to bring a differentiated experience.
"By leveraging our cloud-based technology, Orange is changing the way it works with its suppliers by proactively and efficiently managing plans, forecasts, orders and shipment information across its global supply network to meet its brand objectives."
E2open is the leading provider of cloud-based, on-demand software solutions enabling enterprises to procure, manufacture, sell, and distribute products more efficiently through collaborative planning and execution across global trading networks. Enterprises use E2open solutions to gain visibility into and control over their trading networks through the real-time information, integrated business processes, and advanced analytics that E2open provides. E2open customers include Avnet, Celestica, Cisco, HP, IBM, Lenovo, L'Oréal, Motorola Solutions, NVIDIA, Seagate and Vodafone. E2open is headquartered in Foster City, California with operations worldwide.
More than 41,000 trading partners and 140,000 unique registered users currently participate in the E2open Business Network, which allows participants to share plans and data and execute business processes in a secure, real-time manner. The E2open Business Network also provides collaboration tools and analytics so that E2open customers can make more informed and efficient decisions.
To learn more about these E2open solutions, visit: http://www.e2open.com/products/e2-process-management