Optimising road transport with AI-powered retail planning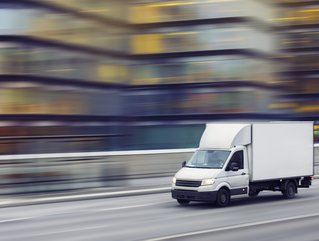 The future of transport management will be resilient & sustainable, with enhanced recipient services at a lower cost-to-serve, says Tim Bateman of TCS  
Tim Bateman is a Retail Supply Chain Partner at TCS based in the UK. With over 25 years of experience in retail supply chain, Tim has led several large supply chain transformation programmes leveraging processes improvements, organisational clarity, and the right technologies.
The past festive season, if you were able to tuck presents under the Christmas tree, you have been lucky. Luckier, if you were able to put up the iconic tree in the first place. That's because several Christmas trees - natural and artificial - got stuck in some container due to port congestion, or due to shortages of truck drivers stressing out every part of retail supply chains.
In both the US and UK, the government had to push for round-the-clock port operations and slacken labour and visa rules to address port congestion and labour shortage to ensure packages were moving, gifts were being delivered, and shelves were not empty. Almost all operators of large (and many small) road transport fleets operate either a template-based approach, or utilise a route optimisation product to make their transport plans - typically on a daily basis.
The time is right to address the temporary workarounds and realise both the service improvement and cost reduction opportunities by leveraging improved data streams and new technologies.
Shift from cost driver to critical profitability enabler
Transport is a major cost component, typically accounting for around half of supply chain costs. In addition, raising freight costs are weighing on companies' profits. Whilst retailers have soaked up much of these cost increases, there are increasing signs of price inflation to consumers. This raging supply chain crisis is not new, but a perfect storm of rising customer expectations around tighter delivery windows, convenient fulfilment options such as BOPIS, and notifications about shipment delays or stock issues, make transportation planning complex. Combined with a sprawling network of multiple third-party providers, planning gets even more complicated.
Transportation planning is as much about the flow of information as it is about the flow of goods. With limited to no visibility into other retail areas such as merchandising and inventory, combined with a capacity constrained market, there is a risk that customer experience takes a huge hit.
Although many fleets have IoT connected vehicles, whether OEM factory fitted or aftermarket installation; retailers are failing to maximise the use of the data available to them, in particular the part that it can play in reflecting real-world experiences in refining transport plans.
Integrated resource planning and management of constraints
Planning teams can leverage assets across multiple fleets and operating sites to maximise usage of vehicles and drivers. It is important to use the latest forecasts within the organisation to increase accuracy and refresh plans when new data becomes available. IoT sensors, GPS tracking, and edge computing combined with external data sources can be used to understand real world constraints.
Retailers should optimise complex, volatile, and large-scale transport plans, balancing service requirements at minimum cost by factoring three types of constraints:
Node (warehouses, stores, collection points and other locations)
Geospatial (vehicle access restrictions and road speeds)
Resource constraints (driver availability, vehicle capacity and driver-vehicle combination)


Typically, planners then tend to create manual workarounds that perpetuate long after the constraints have expired, resulting in an excessively constrained plan. Actual transport routes and speeds captured through GPS signals can act as a valuable feedback loop to mirror the real world, allowing changes to road networks and speed limits to be reflected based on actuals – time and day and direction.


Freight synchronisation and operational orchestration
Many supply chains operate across more than one tier, and often over more than one day. Intelligent freight prioritisation factors a range of parameters including time by when products are due in stores, freight shelf life, availability / inventory levels for SKU on the pallet, etc. With the prioritised transport plan, the warehouse management system ensures that the correct freight is loaded onto the correct vehicle, and potentially in the right sequence such as unloading the most urgent freight first.
Transport plans are at risk of disruption by events such as:
Volumes being higher or lower than forecasted
Driver non-availability due to illness
Resource shortage
Vehicle breakdown
Unexpected traffic congestion
Traditionally, the operational response to disruptions has been limited by the planners' experience. A holistic transport planning capability the ability to re-optimise within a day to allows planners to change loads, modify trips, and adjust driver allocation and maintain optimal trade-off between cost and proposition delivery.
Green vehicle integration and partnerships
While electric and green vehicles are predominantly in the smaller goods vehicle category at present, transport planning will need to accommodate and optimise these new vehicles. Several new constraints will need to be incorporated, including charging points and re-charge efficiency; recharge activity can be synchronised with regulated driver rest periods.
A highly robust and real-world transport plan combined with data-driven orchestration unlocks further opportunities, such as integration with other product groups to maximise vehicle fill and utilisation, partnerships, and contractual agreements to reduce empty mileage.
Achieving optimal outcomes in the supply chain
Every fleet operation has an opportunity to leverage the vast quantity of data to drive their transport planning, improve service reliability, reduce cost and minimise environmental impact. This requires a conscious effort to invest in technology and resolve issues in current processes. Success will be based upon using data, route optimisation, AI algorithms, and planners' experience to reflect real-world constraints in the transport plan and achieve optimal outcomes.