Opinion: On Time Delivery and Quality of Experience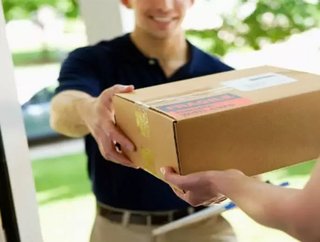 Follow @SamJermy Follow @SupplyChainD Pól Sweeney, (Pictured), is Managing Director Europe and CTO ofAirclic, a company that supports the last...
Pól Sweeney, (Pictured), is Managing Director Europe and CTO of Airclic, a company that supports the last mile of the supply chain through cloud-based technology. In this two-part opinion article he outlines the brand erosion that is being caused by current inefficient delivery processes.
On Time Delivery and Quality of Experience
The huge rise in Internet based purchasing is forcing brands into growing reliance on the third party delivery marketplace. However, research suggests that approximately 12% of deliveries fail to attain the '1st time, on-time' delivery mark, and the cost of this reaches £851m per annum in the UK alone. This level of performance is clearly inadequate and is also unsustainable. The industry needs to make serious changes and aim for the 'perfect order' success rates of 99.99%, provide transparent communication at every stage of the delivery process and proactively manage exceptions to transform the customer experience.  
Damaging the Brand Experience
For any consumer or business waiting for an online order to be fulfilled the quality, timeliness and completeness of the delivery has a fundamental impact on customer perception.  For a brand entrusting its customer experience to a third party delivery company, there is little point competing on price or product quality if a bad experience caused by the delivery process deters the customer from buying on its site again.
Currently, research indicates most parcel delivery companies are achieving at best 90% successful first time deliveries. That means a huge number of parcels each day are undelivered as expected, damaged or, even worse, result in the dreaded 'collect at your nearest depot' card.  In no way can this performance be described as world class. In reality it is not even acceptable.
These failed deliveries have a vastly detrimental impact – not just on the way in which the brand is perceived, but on its business operation. From a customer service perspective, how many calls does that prompt to the brand's call centre? How much time are Transport & Logistics Managers then spending in tracking and chasing critical deliveries?  What is the cost of resending a faileddelivery – and who bears the realcost; the parcel company or the brand?
Furthermore, even those deliveries that are completed are rarely achieved with a slick, smooth customer experience. A text to inform a customer that the expected parcel is 'out for delivery' and should arrive sometime within 'the next few days', for example, does not constitute a quality experience. It adds no value to their world, or to the brand.
However, despite the recognised inadequacy in the last mile of the parcel delivery process, brands are more than ever reliant on parcel companies as consumers, and businesses, increasingly purchase online.
Come back and visit Supply Chain Digital tomorrow, when part two will explain the dated process and how companies can tackle this to ultimately provide a quality experience. For more information on Airclic, visit the website here: http://www.airclic.com/