OPINION: Smart growth in USA requires new supply chain strategies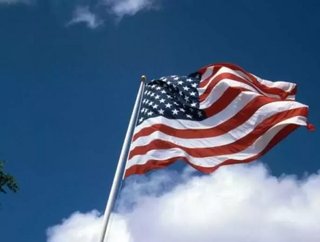 Despite a challenging US economy over the last few years, mid-market companies continue to search for growth whether its developing the customer base fo...
Despite a challenging US economy over the last few years, mid-market companies continue to search for growth whether it's developing the customer base for existing products, launching new products, or expanding into new domestic or global markets. To be successful in these new endeavors, companies must determine how to expand their current supply chain to match their expansion, or they risk feeling "supply chain pain" from an outgrown supply chain.
New Customers
Perhaps you closed a huge deal with a new customer or identified a new customer segment that desperately needs your existing product. Either way, the opportunity to serve a new customer comes with the requirement to deliver on your promise. If those two don't go hand-in-hand, not only could that new customer quickly become a lost customer, but the hit to your brand reputation could affect your existing customer base.
Supply Chain Segmentation
One way to ensure you can meet your brand commitments is through "supply chain segmentation" – a model that routes customers with different needs into appropriate supply chain paths based on an assessment of each customer's profitability, priorities and pain points. If you have one segment that needs product immediately, regardless of cost, you can develop a supply chain path that delivers quickly with a higher price tag. If another segment is willing to wait in order to garner a lower price, you can provide a supply chain path that prioritizes cost to meet that need.
Segmentation enables companies to find the middle ground between a rigid one-size-fits-all supply chain and an overly complex chain driven by individual customer demands. By dividing and grouping customers based on their preferences, you can develop a selection of efficient paths that simplify your supply chain while meeting customer priorities.
New products
Companies that choose to grow by developing and launching new products for existing customers or markets will often encounter supply chain challenges. Despite advances in forecast modeling, demand is difficult to predict even in the best circumstances; when launching a new product, the lack of accurate historical data makes forecasting even more uncertain. Rather than trying to predict the unknown, more companies are working to create a supply chain agile enough to adjust to demand volatility. To improve agility, you can implement a demand collaboration solution that shares material requirements planning information with suppliers, or that mitigates downside risk by avoiding fixed cost investments like buying new machinery or building new facilities. Rather than building a new line or factory, you may consider outsourcing as a solution.
Outsource Modular Product Manufacturing
Modular products are an especially good fit for outsourcing. In computer manufacturing, most components such as hard drives, processors and motherboards are manufactured separately and assembled by the brand name on the final desktop, notebook or tablet. In these cases, manufacturing becomes less of a strategic differentiator, so by outsourcing assembly processes, companies can focus on design, product development or brand building. Some tier-one CMOs have taken their offerings to the next level with value-add functions, including design for manufacturability and design for procurement.
New Suppliers for New Products
If you decide to manufacture the product internally, you may need to source new suppliers. Although the materials from separate suppliers may differ, seek out those who fit existing criteria in producing a quality product and/or service. You may also consider adding suppliers who already have a significant presence in your industry, both to ensure they understand the ins and outs of manufacturing the product and also to take advantage of the efficiencies that manufacturing similar products can offer. For example, if a computer manufacturer transitions into tablets, they should find a supplier who has demonstrated proven success in glass screen production and can offer a lower cost due to the economies of scale they enjoy by producing vast quantities of screens for various other brands.
New locations or channels
When determining new locations – for manufacturing, distribution or retail – examine standard variables such as tax rates or business-friendly regulations and evaluate supply chain issues that could arise. The success or failure of your new location depends on many factors such as access to suppliers or customers; disruptions from natural catastrophes or political unrest; time zone(s); state, regional or country regulations; and/or language barriers or cultural differences that could undermine your ability to work with suppliers in new locations.
Ecommerce Can Deliver Global Reach
Rather than opening a new brick-and-mortar location, companies may choose to open a new channel such as e-commerce. With an e-commerce site, you might reach customers around the world who are similar to your existing local customer base, or you could easily offer drop ship sales of a wider array of products. The global reach, however, might create costs associated with shipping products to far flung destinations and a dizzying array of customs requirements to manage. Look into CMOs or 3PLs who can manage shipping directly from the manufacturing line to avoid warehousing costs, or who can manage the logistics of shipping individual orders to dispersed global locations.
Smart Growth is Key
Growth is a priority for most businesses, but many mid-market companies have learned that smart growth means leveraging core competencies, building on existing success and having the support of cost-effective technology to avoid the risks of damaging an existing business. By identifying and implementing solutions that can deliver increased collaboration with global suppliers, scalable workflows for efficient processes, and improve visibility from PO to payment, mid-market companies can use their supply chains to support smart growth strategies.
Author Godfrey Huguley is an Inside Solutions Consultant at Take Supply Chain. For more information, please visit: http://takesupplychain.com/