OPINION: Finding an Operation Stack alternative will not solve Cross-Channel Crisis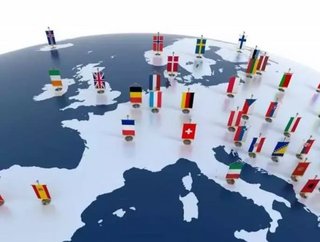 Follow @SamJermy and @SupplyChainD on Twitter. The Garden of England has become a giant lorry park for much of June and July, causing varying degrees...
Follow @SamJermy and @SupplyChainD on Twitter.
The Garden of England has become a giant lorry park for much of June and July, causing varying degrees of frustration and misery for Kent's residents and businesses, as well as those who rely on the county's roads and motorways to get where they need to be – notably beleaguered HGV drivers.
Operation Stack, used since 1996, usually because of poor weather disrupting shipping, is rarely used for more than a few hours or a day or two at a time. However June and July of this year have seen an "unprecedented" use of the tactic (24 out of the past 40 days) with no sign of letting up. The Freight Transport Association (FTA)'s Southeast Policy Head, Natalie Chapman has said, "The people of Kent and the haulage companies put up with it because it's just for a short time. This year has changed that though."
It is a costly exercise, not just in terms of policing but also the knock-on effect to those caught up in the queues or finding alternative routes around Kent. Operation Stack poses a huge strain on both the UK and European supply chain. The FTA estimates that it has cost the haulage industry £750,000 per day, and £250m to the UK economy as a whole. The value of perished fresh produce alone exceeds £10m.
Priority Freight has seen a significant increase in expedited freight requests over the past two months. Whilst most manufacturers expect some expedited services to meet customer requirements, the ultimate goal is to reduce that need. However Operation Stack has meant manufacturers have had no choice but to find alternative, more costly transport solutions, such as emergency airfreight. Additional costs affects margins, having a bigger impact on the manufacturing industry.
While issues need to be urgently reviewed to ease the congestion, simply finding an alternative to Operation Stack is not the solution. The problems don't begin and end in Kent, or Calais, it's the crises that necessitate Operation Stack in the first place that need to be addressed.
Viable alternatives to Operation Stack are in short supply – a contraflow system, suggested by the FTA, and lorry parks at the showground in Detling and the closed Manston Airport have all been rejected.
But sourcing a better quality sticking plaster is not going to mend what is ultimately a much deeper wound. Politics aside, Britain finds itself in the middle of a humanitarian crisis, as desperate men, women and children risk their lives to enter this country on a daily basis. Eurotunnel said it has blocked 37,000 attempts by migrants to make their way into Britain so far this year, with large-scale attempts to storm the terminal just this week.
Of course we need to look at ways of easing traffic flow in Kent, to allow people and businesses to return to some semblance of their normal routines. However, the ultimate responsibility rests with the leaders of Europe to find a compassionate solution to remedy the ceaseless misery caused by what is a very human problem.
 By Ed Bembridge, Operations Manager, Priority Freight