Omnichannel reshaping air freight - Lufthansa's von Boxberg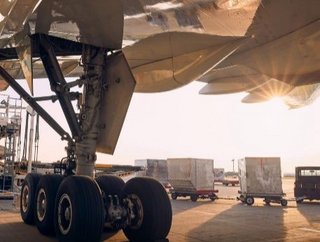 Lufthansa Cargo CEO Dorothea von Boxberg on how retail's shift to omnichannel is changing the way air freight services are offered, with speed key
Despite the pandemic resulting in net losses for the air passenger industry ‒ estimated at US$51.8bn in 2021 ‒ the air cargo market is soaring, and the rest of 2022 is looking even better. While there has been huge focus on stratospherically high revenues for sea freight carriers, less attention has been paid to the air freight market, where similarly high demand and limited capacity continues to drive up shipping prices.
Accordingly, in March 2022, the International Air Transport Association (IATA) ‒ a trade association of the world's airlines ‒ said air cargo revenues hit a record US$175bn in 2021, and it expects revenues to remain at a similar level in 2022.
Not all passenger aircraft carriers are able to take advantage of the opportunity to capture increased air cargo volume, but those who do are getting much-needed trade in what is turning out to be one of the most difficult periods of economic strife in living memory.
Pandemic sees air freight industry undergo huge change
Yet the hugely inflated margins in air freight barely even begin to tell the story of the profound changes the industry is undergoing.
Mainly as a result of shifting customer demand resulting from the pandemic, air freight providers are now looking to service the omnichannel model most retailers are moving to.
Increasingly, airlines are looking beyond traditional airport-to-airport services and are instead considering opportunities to provide end-to-end services ‒ something that has powerful implications for global logistics.
One such company is Lufthansa Cargo. With a turnover of €3.8bn and a transport performance of 7.2bn freight ton kilometres in 2021, it is one of the world's leading air freight transport companies.
Lufthansa Cargo CEO Dorothea von Boxberg confirms that the demand for air freight capacity "remains unbroken", and adds that the company's most important goal "remains offering our customers sufficient capacity on the routes that are most important to them".
Air freight servicing retail's shift to omnichannel
Increasingly, these routes are being used to service the ongoing e-commerce boom, which has also driven the collective move to omnichannel.
von Boxberg revealed that, since March 2022, the company has been supplementing its intercontinental network with a medium-haul network. "We serve these routes with smaller A321F freighters operated by Lufthansa Cityline," she says. "By entering this market, we are responding to the continued growth in demand from the e-commerce industry, enabling us to offer customers even more capacity and additional fast connections."
She adds: "We are now beginning to offer same-day e-commerce solutions within Europe and to selected medium-haul destinations.
"The new aircraft will serve a wide range of customers and routes, both scheduled and charter. We are pleased to provide much-needed capacity in the European market and further strengthen our position as the leading air cargo carrier in Europe."
Great Resignation poses air freight recruitment problems
As well as the opportunities for air freight, there are also challenges, with the Great Resignation posing recruitment problems for the industry ‒ on both the cargo and passenger sides ‒ as it is for so many other sectors.

John Bacon Jr is VP Supply Chain at Mesa Airlines, a Phoenix-based airline that operates as American Eagle from hubs in Phoenix and Dallas, and as United Express from Washington Dulles and Houston. Mesa operates 145 large regional jets with 700 daily departures to 100 cities, 44 states, the District of Columbia, Canada and Mexico. The company has around 3,500 employees.
"The current job market is extremely competitive," Bacon confirms. "Employees can change employers with relative ease, and this means businesses have been forced to consider incentives such as full-time or part-time remote-working options, to retain and attract the best talent."
But hybrid working itself brings its own challenges, especially to an industry where many of its staff ‒ pilots, air crew and maintenance workers ‒ are unable to work from home.
"It's something you have to take on board," he says. "I insist on meeting members of my team face-to-face once a week."
Ukraine war means longer air freight lead times & lower loads
Another serious headache for air cargo carriers is the war in Ukraine, which has seen airspace over Ukraine, Russia and Belarus closed to commercial traffic.
"It's no secret the situation between Russia and Ukraine has put a tremendous strain on air cargo," confirms Bacon. "The distances between routes have been extended due to the restrictions on Russian air space, and this is forcing extended delivery delays in the short-term."
He says that, in the long-term, "longer lead times will have to be built into planning decisions to compensate for the extended shipping times".
Von Boxberg agrees that the war has posed serious problems. "Since the outbreak of the war in Ukraine, Lufthansa Cargo has been flying on a southern route around Russia and Ukraine," she says. "This results in longer flight times, and we've had to adjust our flight schedules. European airlines like us now have longer routes and less payload.
Payloads on aircraft destined for Japan, China and South Korea have had to be reduced, "by as much as 20%" she reveals, but adds that the company "does not expect a short-term shift in freight flows, as production sites cannot be relocated quickly".
And what of the future - especially the drive to net-zero carbon emissions?
Bacon feels that alternate fuel options is something every major aviation company has been exploring for some time anyway, as "the fluctuating price of oil has always been an Achilles' heel for profit margins in aviation".
He adds: "It will be exciting to see what the future has in store when it comes to alternate fuel options such as electric or hydrogen powered flight."