Omni-channel - we're in the middle of a retail revolution!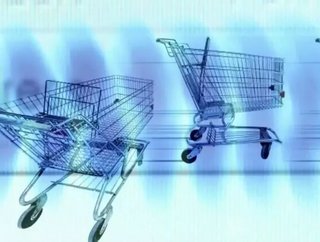 Written by Phil Streatfield Its no more than 15 years since the original move towards multi-channel really picked up in retail – and then the int...
Written by Phil Streatfield
It's no more than 15 years since the original move towards multi-channel really picked up in retail – and then the internet bubble burst. Since that time, the growth of the internet and mobile technology, coupled with increasingly technology savvy shoppers, has created increasingly segmented sales channels and, in turn, an ever more fragmented supply chain.
The need to deliver a seamless, efficient and integrated customer experience across all available shopping channels has prompted the development and rapid growth of an Omni-channel retail business operating model.
According to Halfords' former CEO, David Wild: "I start from the premise that digital technology is fundamentally changing retail. What winning retailers must therefore do, is recognise this and that it will touch every aspect of their business."
LCP Consulting recognised this seismic shift and commissioned independent research, involving a sample of Senior Retail Executives from both the UK and the USA, to explore the implications.  There were a number of key findings which underline how Omni is redefining retailing.
The journey starts with the customer and the challenge of building brand loyalty. Retailers recognised the need to respond to customers who are already trying to transact with them in an Omni-channel way. Many highlighted the need to understand the huge amounts of customer data now available, as well as to manage the customer interface through CRM capabilities supported by tightly integrated IT systems. US businesses seemed further ahead than their UK counterparts in utilising data this way.
Next, on-line and stores need to be integrated, rather than run as separate channels.  This is an important difference to current practice and will mean changing roles and skills requirements within retail leadership teams, as well as re-purposing stores and the roles of front line colleagues. 
"Building your understanding from a customer perspective: that was critical to us", claims  Dino Rocos, Operations Director, John Lewis Partnership. "Also you've got to be prepared to set aside the silos that inevitably exist within most organisations. Changes to supply chain have to be part of a more holistic business change: buying, retail, supply chain systems. All of us are on the same page chasing a single customer experience. In an Omni channel world you can't do it in isolation."
The research also found that delivering this change is complex and challenging. It will require major alterations to IT and Supply Chain infrastructure involving significant investment. Of those already on the Omni route, up to half of those surveyed are already investing as much as 3% of gross turnover, with nearly a quarter (particularly in the US) spending 3% or more. A major driver for investment is the need to change just to be able to compete.
Graham Barnes, Supply Director at Argos Ltd stated: "I'm sure people are calculating the return on investment, but key question is: can you afford not to take the Omni route?"
Finally, respondents highlighted the need to fundamentally change how their companies run. A new, flexible, business operating model is seen by many as a significant enabler for success. It is needed to deliver increased sales, enhanced margins and improved availability of stock. The nature of this change takes time and CEO attention and drive. Typically the change will take up to three years to land successfully.
The clear message from Retail Executives on both sides of the Atlantic is: if you don't have an Omni-channel plan in detail now, you're late and in danger.... it's a burning platform and it needs fixing!
The survey has revealed key aspects for success in the Omni-channel world. It has also highlighted the imperative for change. In our experience, regardless of cost, Omni-channel is becoming the 'need to have' model for the retail industry. It has almost reached a tipping point of change or fail.