Office Depot France leverages JDA Software for centralised store management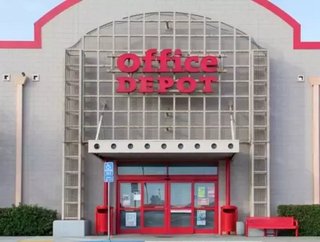 Follow @SupplyChainD on Twitter.As the number-one European office products reseller, Office Depot France has the distinction of being the only French su...
Follow @SupplyChainD on Twitter.
As the number-one European office products reseller, Office Depot France has the distinction of being the only French supplier to distribute office supplies, furniture, business services through all four channels: direct mail, a business-to-business sales organisation, retail stores and the Web.
The retailer sells more than 9,000 products and operates 56 stores across France, including 25 city stores and 31 superstores.
Office Depot France creates planograms for all of its product ranges, providing each individual store with its own set. With numerous physical stores and a large product range to support, the retailer previously relied on a manual Excel-based process to create and compare its planograms. This time-consuming process for analysing and comparing planograms for different stores could take up to two hours per planogram.
In addition, Office Depot France's merchandise planning team encountered numerous data inconsistencies, as there wasn't a link between the floor and space planning data that was being produced. As a result, it was becoming difficult for Office Depot France to conduct range reviews and make planogram changes in an efficient manner.
With this in mind, Office Depot France decided to invest in new space and floor planning solutions. The goal of the project was to enable the retailer to make changes across each store's planograms in the most efficient manner, optimising the investment in stock and allowing it to better tailor product ranges to meet local consumer preferences.
Damien Rollin, Store Planning Manager at Office Depot France, said: "The key to excellent customer service is to ensure that the correct products are in the correct stores, in the correct positions, at the correct time.
"With such a large product range, we needed to update these store planograms faster and more frequently. We also needed to make sure that products on the shelf and floor space were managed as efficiently as possible. Furthermore, in order to ensure employee acceptance, the new solution needed to be as intuitive and user friendly as possible." 
Deploying an automated and intelligent solution
In order to improve the efficiency of its planogramming process across its stores, Office Depot France selected space and floor planning solutions from JDA Software's Retail Planning solution suite. JDA worked closely with its alliance member, Cube Solutions, to roll out these solutions across Office Depot France. 
Deploying JDA Space Planning has helped Office Depot France construct, manage and optimise localised planograms in order to create the best merchandise space allocations. The new drag-and-drop interface enables the merchandise planning team to make changes to planograms on the fly, while advanced three-dimensional graphics also shows them how the store presentation will look. Additionally, Office Depot France leverages JDA Floor Planning to determine the selling space effectiveness by department at each of its stores, based on local customer demographics, enabling it to create and maintain accurate floor plans.
"It was important that we worked with a software provider that really understood our requirements and could truly help us transform our business," said Rollin. "We chose JDA as they were able to deliver a robust solution, while also providing us with the necessary levels of customization to meet our specific space and floor planning needs. We now have a solution in place that can help us boost productivity and react to market changes quickly." 
Realising significant improvements in productivity
Since implementing JDA's space and floor planning solutions, Office Depot France has realised some significant productivity and efficiency gains. For instance, the company has been able to eliminate the equivalent of two weeks from the time it used to take to compare planograms across all of its 56 stores, as the process now just takes minutes. This has also improved the company's forecasting and analysis capabilities. At the store operations level, the retailer has been able to save three hours a week on its labelling process as a result of being able to produce faster and more accurate data directly from the planograms.
By automating its planogram process, Office Depot France can now dynamically update its product strategy across all of its stores, whether it is introducing a new product range or a particular promotion.
For more information on Office Depot France's use of JDA Software, please visit: http://www.officedepot.fr/