Novatek and Rosatom co-operate for Northern Sea Route transportation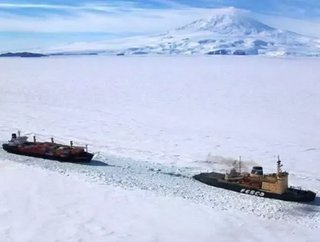 Follow @Ella_Copeland OAO Novatek, Russias largest independent natural gas producer, and the Russian Nuclear Energy State Corportation Rosatom have sig...
OAO Novatek, Russia's largest independent natural gas producer, and the Russian Nuclear Energy State Corportation Rosatom have signed a co-operation agreement to transport liquid natural gas (LNG) across the Northern Sea Route.
According to an online statement released by Novatek, the 'mutually beneficial partnership' will co-ordinate investment and innovation facilities, including; safe and efficient navigation in Arctic Waters, the co-ordination of interrelated investment projects and the creation of new technologies and competitive products to raise the efficiency of geological exploration, production, transportation, storage and processing of natural gas and gas condensate.
The two companies will co-operate in organizing continuous and environmentally safe icebreaker support to vessels navigating the Northern Sea Route, with a particular focus on the journey  to and from the port of Sabetta when transporting construction cargoes and end products of the LNG plant on the Yamal peninsula.  The Agreement envisages conclusion of a long-term services contract for icebreaker support through the Northern Sea Route for the period of at least 15 years.
SEE RECENT STORIES FROM THE WDM CONTENT NETWORK:
Emirates launch new flights to South Australia
Transportation Workers to set Global Agenda in Toronto
The world's largest containership begins its maiden voyage
The Chairman of OAO NOVATEK's Management Board, Leonid Mikhelson noted: "The Company is active in the Arctic Region and has pioneered the transportation of hydrocarbons by tankers through the Arctic Ocean's Northern Sea Route.  We are planning to scale up operations and develop our hydrocarbon fields on the Yamal and Gydan peninsulas and in the Gulf of Ob.  A mutually beneficial cooperation with ROSATOM reinforces our confidence in implementing our long-term development plans and underscores our commitment to conducting all of our operation in a sustainable development manner consistent with industry best practices."
The General Director of ROSATOM State Corporation, Sergei Kirienko said: "One of ROSATOM's main goals is to develop the Northern Sea Route. That is why we are building a new generation of nuclear-powered icebreakers, guaranteeing reliable operation of this major traffic artery in the long-term period. This is a mutually beneficial agreement – for ROSTATOM it is important to have a stable demand for its services and for such companies as NOVATEK, it is essential to be confident that its hydrocarbon production is transported the most effective way".