Norbert Dentressangle contract prompts Continental expansion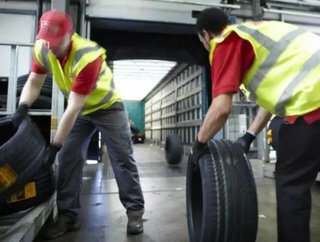 Follow @Staff_SCDeditor Norbert Dentressangle is expanding its operations and creating new jobs after announcing it has renewed its contract with Conti...
Norbert Dentressangle is expanding its operations and creating new jobs after announcing it has renewed its contract with Continental Tyres for a further five years.
In addition to acting as Continental's UK & Ireland National Distribution Centre (NDC), under the new contract, the UK's leading logistics company's site at Rugby will also act as a consolidation point for orders which were previously delivered as full loads direct from Continental's European manufacturing plants to major wholesale customers in the UK. 
Instead of delivering direct to the customer, Continental's manufacturing plants will deliver full loads into the consolidation centre at Rugby.
 Norbert Dentressangle will then be responsible for the building of customer orders from stock held in the consolidation point, thereby improving lead times and service levels, a top priority for Continental.
In some cases, products which come into the consolidation centre will also be consolidated with orders being fulfilled from the NDC, further improving the utilisation of the UK delivery fleet.
Norbert Dentressangle will establish an additional 10,000 sq ft area within the warehouse to accommodate the additional volumes, storing more than 30,000 units and handling almost 1.5 million tyres per annum.
In total, the expanded operation will occupy about 125,000 sq ft and will be responsible for handling around 2.7 million tyres a year, including Continental's range of award-winning passenger car, truck and fork lift truck tyres.
Norbert Dentressangle has been Continental's logistics partner since 2006, with responsibility for the storage and distribution of tyres to retailers and fitters throughout the UK, providing the latter with enhanced capacity and flexibility.
The original site in Birmingham was one of the first to benefit from Continental's new in-house warehouse management system which has been fully interfaced with Norbert Dentressangle's own SHARP3 transport planning system, providing real-time visibility and control throughout the supply chain.
Under the new contract, Norbert Dentressangle is also introducing RF technology across the enlarged operation to further enhance efficiency and accuracy in the warehouse.
"The continuing high level service provided by Norbert Dentressangle is of the utmost importance to us as it has a direct effect on our customers," Stewart Jackson, supply chain director at Continental Tyres said. "Reliable and timely supply is a top priority for us, the retailer and their customers, the motorist.
"While we benchmark to make sure that the service is still best in class, Norbert Dentressangle remain the leader in the market which is why we have renewed and extended our contract with them. "
Norbert Dentressangle's warehouse in Rugby also acts as a hub for the consolidation of Continental volumes with volumes from Bridgestone, another Norbert Dentressangle customer, providing a premium next-day delivery service to both company's retail customers throughout the UK.
Offering the control and quality of a dedicated distribution operation, along with the flexibility to manage fluctuations in volume and the opportunity to optimise and exploit drop point synergies between the two companies, Norbert Dentressangle's solution delivers significant service and environmental benefits.
In addition, Norbert Dentressangle is a major provider of logistics services to a number of other premium tyre manufacturers, both in the UK and mainland Europe, operating more than 260,000 sq m of warehousing across nine sites in six countries.