No going back on e-commerce - FedEx Express AMEA CEO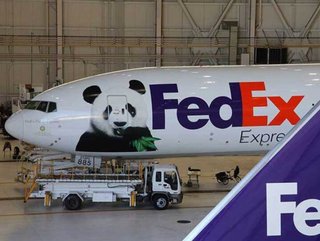 FedEx Express survey shows that SMEs and consumers in AMEA region feel there's room for further growth in the already booming e-commerce market
A report from FedEx Express shows that small- and medium-sized enterprises (SMEs) and consumers in AMEA regions feel there's room for further growth in the already booming e-commerce sector.
The What's Next in E-Commerce survey polled SMEs and consumers in 11 markets in the Asia Pacific, Middle East, and Africa regions to identify trends that could fuel future growth.
The survey reveals consumers are looking for innovations in personalisation and payment options that not only enhance their experience but also make it easier to discover new brands and make purchasing convenient.
Asia Pacific includes some of the world's biggest e-commerce markets, including India, China, Japan, and Korea, which together are expected to see e-commerce revenue reach US$2.09tn this year, as 57% of the region's population shops online.
SMEs in India, Malaysia, Philippines, and Vietnam were the most optimistic about e-commerce growth, with consumers in Japan and South Korea seeing the least potential for significant growth.
Consumers want speedy last mile logistics
Deliveries taking too long is the top consumer pain-point (53%) followed by handling returns (42%). Consumers typically expect delivery within three days to one week.

FedEx Express, meanwhile, is integrating its services with e-commerce marketplaces, so e-tailers can generate FedEx shipping labels without leaving the platforms.
FedEx Express AMEA President Kawal Preet said: "COVID accelerated shopping online to a point where it has been normalised across all demographics, and now there's no going back.
"E-commerce is set to take a growing proportion of total consumer spend. With more people shopping online, consumer preferences are becoming increasingly sophisticated. As SMEs and e-merchants evolve their online sales platforms, our research uncovers opportunities for businesses to capitalise on what consumers want.
"Customer experience is the driving force behind how e-tailers engage with their customers and how we are innovating our shipping solutions. With an expanded portfolio specially developed for e-commerce businesses, FedEx is well positioned to support the changing expectations of consumers and continuation of e-commerce growth."