Gartner's supply chain appointment, Swisslog names new CTO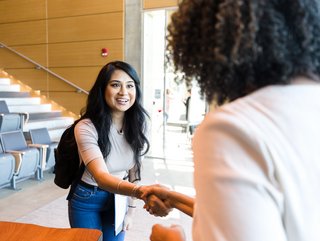 Gartner names new supply chain director, new CTO for intralogistics firm Swisslog, and logistics software specialist CartonCloud unveils US expansion chief
Swisslog logistics automation has new CTO
Global intralogistics automation specialist Swisslog has named Dr Andreas Werner as its new CTO.
Swisslog provides automation for warehouses and distribution centers. It has a global network of integration partners, and customers in 50 countries.
Werner joins from the Beumer Group, a Germany-based international manufacturer of intralogistics systems, where he was Divisional Director of Innovation, responsible for the expansion of new development sites.
Werner, who holds a degree in electrical engineering and a PhD in mechanical engineering and computer science, will be based at Swisslog's Dortmund site - its centre of excellence for robotics and new technologies.
He says: "I'm joining one of the world's leading companies in automated intralogistics technologies, and plan to make a significant contribution to its growth by leveraging my background in intralogistics, mobile robotics, software and digitalisation."
Swisslog CEO Antonio Trioschi said: "Andreas is experienced in modern and sophisticated automation, as well as in international projects.
The new CTO is following Swisslog's strategy, in place for several years, of consistently focusing on holistic robot and data-based intralogistics solutions. Above all, the Group's own mechatronic products, software solutions and third-party technologies round off the technology portfolio.
Gartner hires new supply chain analyst
Sarah Gilchrist has joined Gartner as Director, Analyst Supply Chain Planning. Gilchrist was formerly COO of Cannaful, a company that creates cosmetics and skincare products infused with high-quality cannabis (CBD) extracts.​
"Thanks to the Cannaful team, for making me feel so welcome from day one," said Gilchrist. "I'm looking forward to getting stuck into the next chapter of my career."
CartonCloud plots US logistics expansion
Logistics software provider CartonCloud has announced that its COO Shaun Hagen will lead the company's ambitious North American expansion plan.
Australia-based CartonCloud helps warehouses and transport businesses streamline operations by automating paper-based systems. The SaaS solution also provides data for business intelligence and planning around inventory tracking, data entry, invoicing and customer service.
Hagen will be leading the company's bid to break new ground in North America, and will build a dedicated local team for the territory.
"The move is prompted by an increase in supply chain volumes and higher customer expectations on last-mile delivery," said Hagen.
CartonCloud founder and CEO Vincent Fletcher said: "North America will be a key market for us moving forward, and now we will have a strong representative on the ground to launch there."
The first stage of the expansion plan will target entry into the Canadian logistics market with a CartonCloud office to open in Vancouver in April.
The strategic move to establish a presence in North America follows CartonCloud's successful completion of a $12 million capital raise from MA Financial.