New products set to launch at Intermodal Europe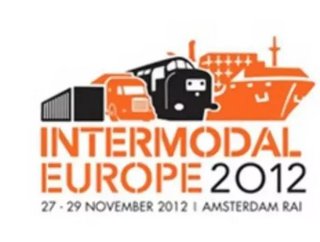 New products for the container, transport and logistics industries are set for launch at this years Intermodal Europe 2012, which begins tomorrow. The...
New products for the container, transport and logistics industries are set for launch at this year's Intermodal Europe 2012, which begins tomorrow. 
The event, held at the RAI in Amsterdam, will see over 100 exhibitors showcasing the latest container transport and logistics products.
Below is a list of significant exhibits:
JadeWeserPort recently launched Germany's first deep sea container port, which opened on 21 September 2012. This year's conference dedicating a conference session to this new innovation.
"The most important feature of the newly opened JadeWeserPort is the tide independent 18 metre depth that enables JadeWeserPort to call ultra large container ships at any time." says Dr. Jan Miller, CEO of JadeWeserPort Logistics Zone GmbH & Co KG. 
Visitors to Intermodal Europe will also see the launch of GreenCat's new Cat4RailOperator software, which supports the operational needs for companies transporting cargo through their own rail network with their own rail equipment. With an active development roadmap, it combines the stability of a standard product with constant innovations such as 3D terminal views, embedded BI (Business Intelligence) and graphical rail planning. 
 SEE RECENT STORIES FROM THE WDM CONTENT NETWORK:
Supply chain software and fleet management company GreenCat will also be exhibiting the new ATX (Android Telematics Xchange) on-board computer. The ATX is designed to help haulage companies to efficiently and flexibly manage day to day business. According to GreenCat, the unique feature of this computer is the Android platform, which ensures optimum flexibility for the user. 
John Evans International will be demonstrating several new products including CDS1421, a Container Depot Management System; JEIOnce, container inspection using smartphones; InCab, a system for fork truck drivers handling containers; and Control, a leasing program for medium sized container fleets. 
John Evans will also be showing the 20-20 SeaCell Container, which the company claims is the only 20ft container capable of loading fifteen Euro pallets (1200 x 800mm), four more than standard, or twelve ISO pallets (1200 x 1000mm), two more than standard. 
Transport refrigeration company, Carrier Transicold will be exhibiting its new NaturaLINE™ unit, the world's first container refrigeration system to use the natural refrigerant CO2, along with the PrimeLINE® unit, which has achieved a new distinction in sustainability, becoming the first container refrigeration system with a UL Environment validation for recyclability. As validated by UL Environment using its Environmental Claims Validation Procedure 2789, the PrimeLINE unit is 93 percent recyclable.
 
For a list of more products or further details, please visit the Intermodal Europe website.