New fuel management system measures natural gas use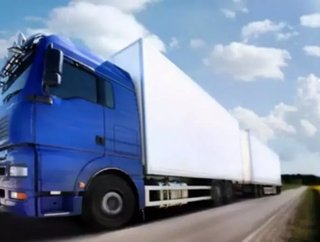 USsupply chain management and energy advisory firm,Breakthrough®Fuel has launched a new product which will allow shippers to accurately measure nat...
US supply chain management and energy advisory firm, Breakthrough®Fuel  has launched a new product which will allow shippers to accurately measure natural gas fuel costs associated with moving company freight throughout the North American market. 
The company, which uses a range of patented tools and business methods to calculate fuel costs, has developed a new tool which measures the costs associated with natural gas, adding to its range of fuel management systems, which has saved companies over a quarter of a billion dollars since its inception in 2004.
 "We heard from our clients that they wanted a solution similar to our diesel Fuel Recovery products that allows them to manage and project costs associated with using natural gas as a transportation fuel," said Craig Dickman, CEO of Breakthrough®Fuel. "The Natural Gas Fuel Recovery product is a perfect complement to our other, patented fuel management tools. The response has been very positive."
Over the past five years, natural gas has become an increasingly attractive source of fuel for the commercial transportation market.  It is no longer unusual to see commercial vehicles using Liquefied Natural Gas (LNG) or Compressed Natural Gas (CNG) as a fuel source. There are a number of reasons behind the trend, according to DIckman.
"Natural gas tends to be a lower cost and price-stable alternative to diesel fuel,"he said.  "The supply generally comes from within North America and there's more than 200 years' worth of the current supply at hand." Natural gas as a fuel is also becoming more convenient to use as truck stops across the US are adding or building natural gas refueling stations.
Another advantage is that natural gas has up to 21% less emissions than ultra-low sulfur diesel fuel. "Anytime you can lessen your carbon footprint, that's a good thing," Dickman stated. "As companies become more focused on sustainability, they are moving toward using both natural gas and diesel as fuel sources for shipping. With our products we can help them measure, manage and project their costs, which helps improve their bottom line."